The tropical island-themed event brought the beach into the city. Kids enjoyed a full day of fun, laughter and challenges with their family, as well as the stars from Ben 10, The Powerpuff Girls, Adventure Time, We Bare Bears and OK K.O.! Let's Be Heroes.
Diving into a sea of balloons, kids embarked on an epic quest to find their favorite Cartoon Network characters inside a larger-than-life dome. They also got to fly like The Powerpuff Girls at the Summersonic Flight trampoline. Adventure Time fanatics rode a Jake Banana Boat simulator as Finn, while others got to rescue the three bear brothers from We Bare Bears by riding an inflatable raft. Kids also showed their athleticism by conquering the obstacles at the OK K.O.! Let's be Heroes Coast course.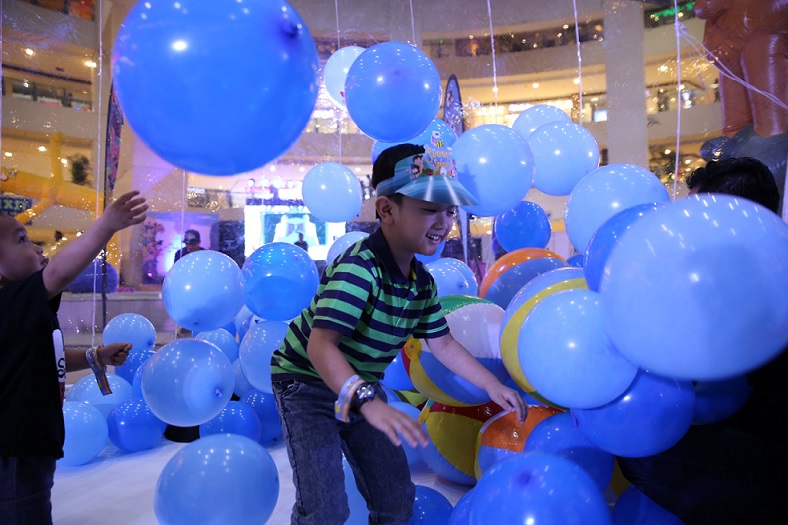 Cartoon Network Summer Splash wouldn't have been complete without a ton of freebies. Kids were able to take home loads of goodies from sponsors at each of the booths they visited, including sweets, toys and even sunnies.
With Summer Splash 2018 taking place on Mother's Day, Cartoon Network also prepared a special treat for the most important women in our lives. Mommies who came with their kids took some well-earned time for themselves at the Moms' Glamcamp area, where they could recharge, glam-up and pamper themselves.
The event was made more awesome by the raffle featuring limited-edition Cartoon Network merchandise and other novelty items. An All-Star Dance Performance brought things to an amazing close.