Jumpstart the new year with stories of unexpected romance as Korean romcom series "Warm and Cozy" and "Oh My Lady," both airing for the first time in the Philippines, and vampire-human fantasy series "Orange Marmalade" premiere on Jeepney TV this January.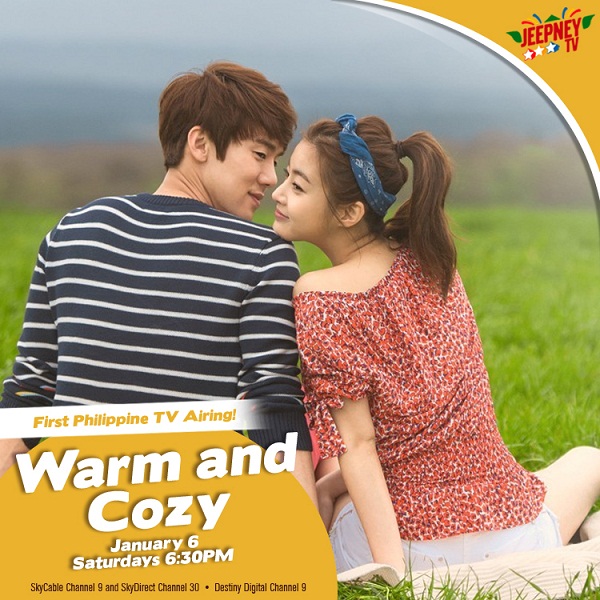 "Warm and Cozy" is a breath of fresh air as the 2015 series features the beautiful Jeju Island and a story of chance meeting and romance. After losing her job, house, and boyfriend, hardworking Lee Jung-joo (Kang So-Ra) sets off to start a new life and bumps into former acquaintance, the laidback romantic Baek Gun-woo (Yoo Yeon-Seok).
Gun-woo is chef and owner of the restaurant "Warm and Cozy," which he opened just because his crush lives within the vicinity. There, he takes Jung-joo in, and the two eventually fall in love.
Meanwhile, "Orange Marmalade," which will premiere on January 22 (Monday) is based on the webtoon of the same name and is set in a world where humans and vampires coexist, though the latter are still being feared and considered outcasts. In this series, popular school boy Jae-Min (Yeo Jin-Goo) falls in love and chases after mysterious transfer student Baek Ma-Ri (Seol Hyun).
Jae-Min soon finds out that the socially withdrawn girl that he likes is a driven-away vampire part of the kind he has long hated. Will Baek Ma-Ri's secret push him away? Or will the loathing boy tame to care for her no matter what?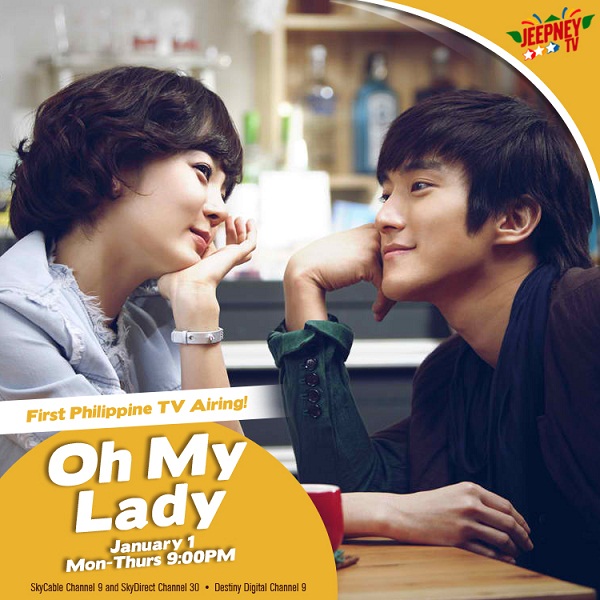 Viewers can also catch, "Oh! My Lady" on Jeepney TV this month. Starring Chae Rim and Choi Siwon, it is about a celebrity who finds himself living with his manager, a woman trying to earn money to get custody of her child, and with him he will find new love.
Catch "Warm and Cozy" at 6:30pm every Saturday; "Oh! My Lady" Mondays thru Thursdays at 9pm; and "Orange Marmalade," Mondays thru Fridays, 11:20pm starting January 22 (Monday). Jeepney TV is available on SKYcable channel 9, Destiny Cable on Analog 41 and Digital 9.