ABS-CBN's newest Asianovela "Black" instantly enthralled Filipino viewers during its pilot telecast Monday night (January 8) and debuted strongly on primetime with a national TV rating of 11.3% compared to its rival program with only 7.2%, according to data from Kantar Media.
"Black" opened its riveting tale with the story of Sarah, a woman who can see the shadow of death behind people who are about to die. Tension rose halfway when Sarah panicked and caused a scene inside a plane that was about to take flight after she saw shadows all over the place a sign that everyone in the plane only had a few hours to live.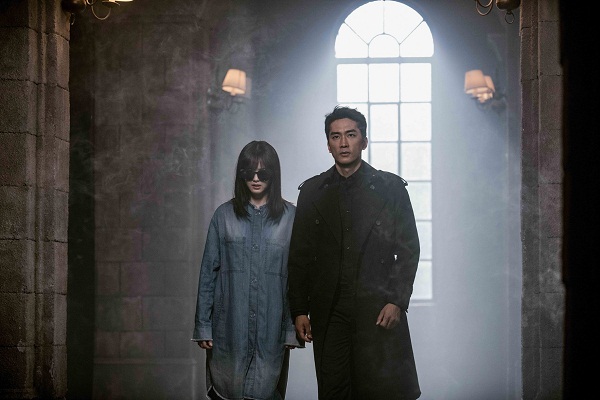 She was accused of being a terrorist and was taken to the precinct where she crossed paths with detective Marlon Han, who learned about her special gift.
The show earned praises from netizens who immediately got hooked by the episode and became a trending topic nationwide.
"#BlackOnAbsCbn as in WOW. I'll watch out for this every night. Astig! It is so intense ans scary at the same time," said @chuchutae95.
"New Tagalized Korean series to watch for. Very interesting plot. #BlackOnAbsCbn," added @DAarzadon.
"This KDrama has so much twist that you won't be bored watching it. Every episode is really exciting to watch #BlackOnAbsCbn," shared @belle020889.
As the story continues this week, Sarah finally agrees to help Marlon in saving the lives of people who are about to die using her special gift. The show also unfolds the pages on Grim Reaper 444's story. How will their lives intertwine?
Don't miss "Black," weeknights after "The Good Son" only on the first and true home of Asianovelas, ABS-CBN.