ABS-CBN pays tribute to the good qualities of Filipinos through the "One Love, One Pinas" campaign, which was launched on June 12 as the nation celebrated its 120th year of independence.
The Kapamilya network set off its on-air and digital campaign during its annual flag-raising ceremony with a special video showing people from around the Philippines who spread love and positivity in their own ways. The video highlights values of Filipinos from all walks of life. From creative entrepreneur Kim Obiso, the creative owner of Cebu's "Jeepeoke" who brings joy to passengers with a fully-functioning videoke machine onboard his jeepney; the hardworking fisherman from Miag-Ao Ramon Montalbo who supports his whole family; the persevering Silay farmer Bonifacio Villarena who refuses to let difficult circumstances break his spirit; and the selfless public school teacher Jimmy Conil, a Palau'an Tribe member who found his calling as an educator in remote areas of Palawan.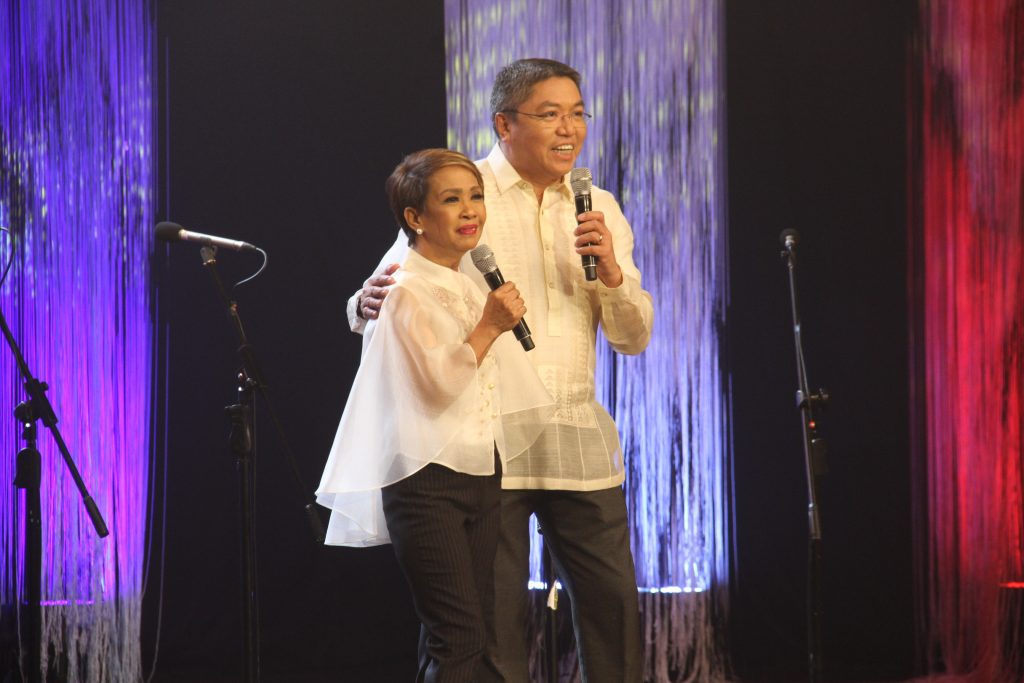 According to ABS-CBN chairman Mark Lopez, "One Love, One Pinas" hopes to inspire Filipinos to celebrate what truly makes the Philippines beautiful, which are its people and the values they possess.
"We want to be able to help shed light on the Filipino values that truly make our country rich through our news and entertainment programs," said Mark. "Through our talent reality shows and sports programs, we also hope to help develop the talents and fighting spirit of Filipinos everywhere."
He also stated the network's continuing goal of spreading the Philippine cultural heritage through ABS-CBN Regional, which celebrates its 30th anniversary this year with 33 stations around the country.
The ceremony, which was attended by ABS-CBN employees, staff, and officials, was hosted by Jorge Carino and Doris Bigornia of ABS-CBN News, and featured a special performance by the internationally-acclaimed University of Santo Tomas Singers.
To promote Filipino pride, ABS-CBN invites everyone to take part in this campaign by posting stories, photos, or videos that highlight our Filipino values, culture, sceneries, and food on social media using the hashtag #OneLoveOnePinas. People can view the "One Love, One Pinas" video on the ABS-CBN News and Entertainment Youtube channels.