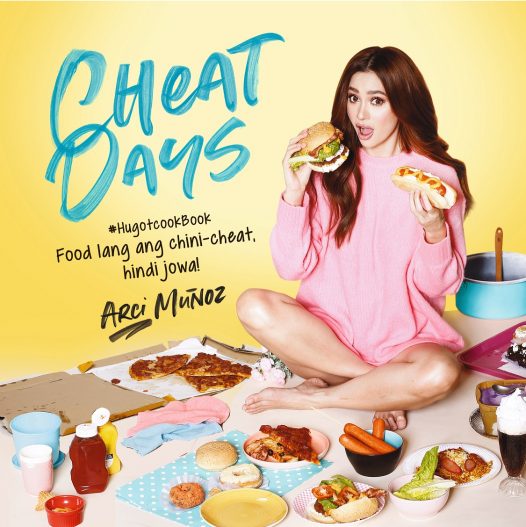 Aside from her acting chops and knack for music, Arci Muñoz is also blessed with kitchen skills, and she talks about this other passion in her cookbook "Cheat Days" by ABS-CBN Publishing.
"Why this cookbook? From Casa Munoz, I am sharing with you all these recipes that I've tried and tested," shared the rockstar actress.
Intended to inspire and cheer those who are single and heartbroken with puns on love and cooking, the book contains Arci's favorite dishes as well as her tips on moving on.
"I want this cookbook to help others move on, like how cooking helped me. This book is also what I call a love letter to my old self," she said. "Enough of the fast food cheat meals. For huge heartbreaks, I promise you, just cook and you'll feel better."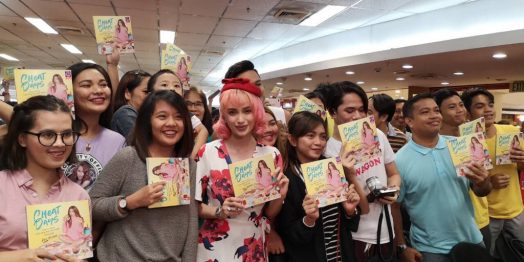 In this exciting read, the Kapamilya actress shared her signature dishes as monggo with chorizo, lemon grass tilapia, and beer can chicken. She also revealed her secrets in cooking pasta with her penne arrabiata recipe, appetizers such as Cajun shrimp tacos, and desserts such as mango sorbet.
Here are some things about Arci that she also divulged in the book:
· She loves to talk while cooking, very much like hosting a culinary show.
· Garlic powder is her favorite ingredient.
· She listens to rock n roll or hiphop when she cooks.
· She loves open kitchen, with a barbecue grill.
· Spicy friend chicken and polvoron are her food weaknesses.
Grab a copy of "Cheat Days" by Arci Muñoz, available in National Book Store outlets nationwide for only P250.00.