"Stasney Mav's latest single, 'Bullet,' is a crying-in-the-club anthem rendered in the vein of Robyn's masterworks or Halsey's own tale of queer heartache 'Strangers,'" Billboard's Joshua Bote wrote on Thursday. "Heartache, amid the emotional wreckage, warrants new opportunities for discovery and introspection, and, for Mav, 'Bullet' couldn't have come at a more vital turning point."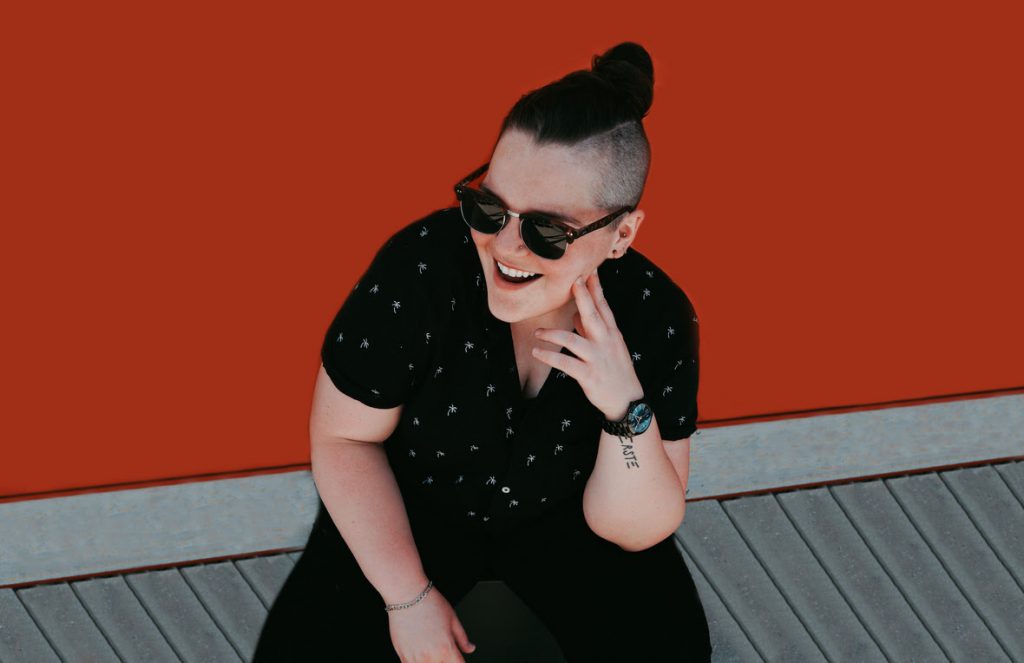 The industry heavy hitter premiered the glittering new electropop track last August 16, 2018, marking a step into the solo spotlight for the Houston-raised, Nashville-based singer-songwriter.
Mav (born Caroline Shumate), cut her teeth as a member of YouTube star Tyler Ward's backing band in 2014. From there, the multi-instrumentalist went on to form the duo The Queen and King with fellow bandmate Greg Graves, racking up over 60 million Spotify streams on their hand-spun cover songs.
But nowadays, Mav is the one calling all the shots. Writing, playing, and producing all of her own material, she carries the flag for lesbian artists and female producers in a town that's still in need of more visible representation— finally free to tell her own stories of love, loss, and (queer) heartbreak.
"I think most people have been in a relationship where they know the best thing for both parties is to end it," she explains, "but that doesn't mean the hurt isn't overwhelming. And 'Bullet' is my chance to say exactly that. The last couple of years have been really tough, to be honest. My personal and work lives have been anything but consistent, and this is the song that made me believe in what I was making again. It's the track that makes the ups and downs of the last two years all worth it."
"Bullet" is available now via SoundCloud, Spotify, Apple Music, Amazon, and Google Play.
Stasney Mav will play Nashville's OUTLOUD Music Festival with Betty Who, Big Freedia, and CupcakKe on September 8th. The show is all ages and passes may be purchased online or at the event. Guest list spots are limited. Please contact Liz Meade for Elizabeth Meadia via email (liz@elizabethmeadia.com) or phone (+1 615.712.9136).