Love strikes in unexpected places in Carlo Aquino and Bela Padilla's "Meet Me in St. Gallen," which makes its TV premiere this weekend on KBO and airs back-to-back with "Haunted Forest."
The modern take on the romantic comedy stars Aquino as Jesse and Padilla as Celeste. The two meet not once or twice, but thrice in different places and occasions. The last one in the beautiful Christmas town of St. Gallen in Switzerland. Only destiny knows if they will remain strangers or if they will finally decide to begin a real relationship.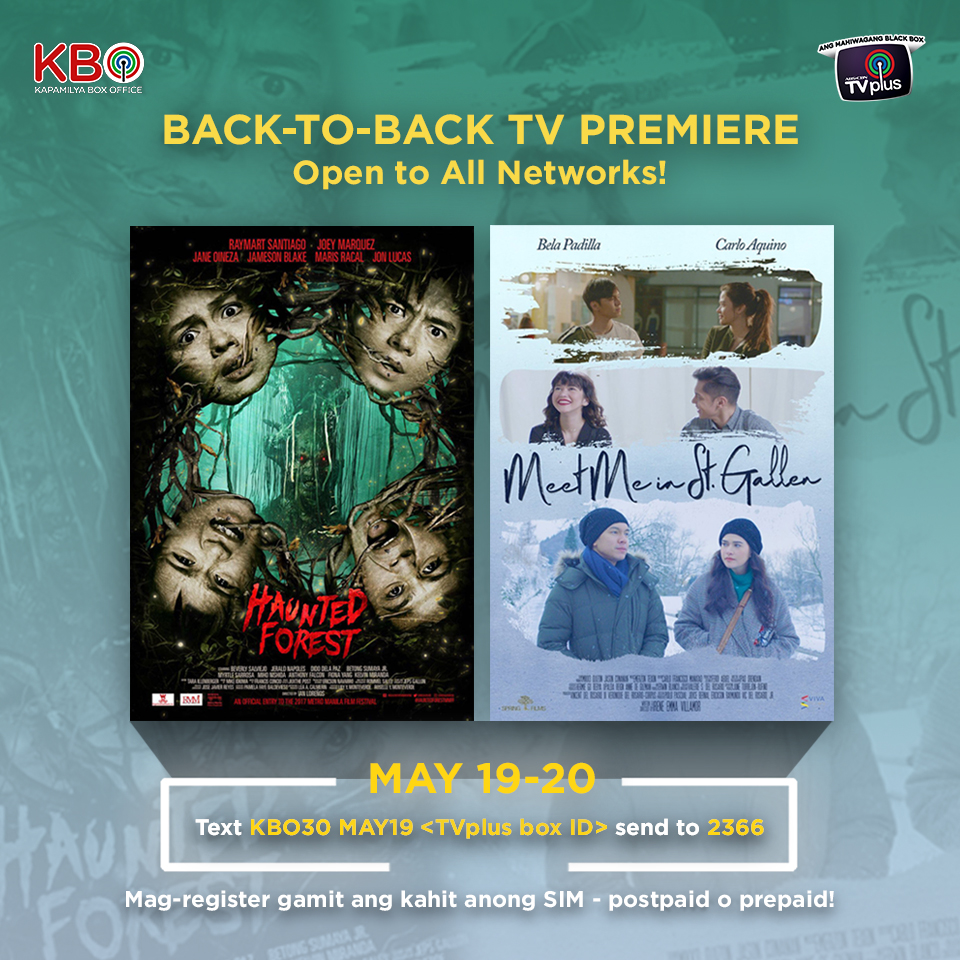 It airs alongside "Haunted Forest," the sole horror movie entry in last year's Metro Manila Film Festival. The movie features a mixed cast of veteran and young actors including Joey Marquez, Raymart Santiago, Jane Oineza, and Jameson Blake. They search for the reason behind the deaths of young women in their small town while battling a more sinister supernatural foe.
Watch these movies with "Love Is Blind," "Can't Help Falling In Love," and "Fangirl Fanboy."