Globe and Elements Music Camp are bringing together 30 of the Elements Music Camp mentors and alumni on one stage for the one of biggest live jam sessions ever mounted. The likes of Ben & Ben, Bullet Dumas, Ebe Dancel, Ice Seguerra, Jay Durias, Joey Ayala, Kat Agarrado, Nyoy Volante, Quest, Reese Lansangan, Thyro & Yumi, and Audie Gemora will be taking the stage for this one-of-a-kind OPM experience; and #ForTheLoveOf OPM, Globe is offering tickets here at 50% off with promo code GLOBELIVE50.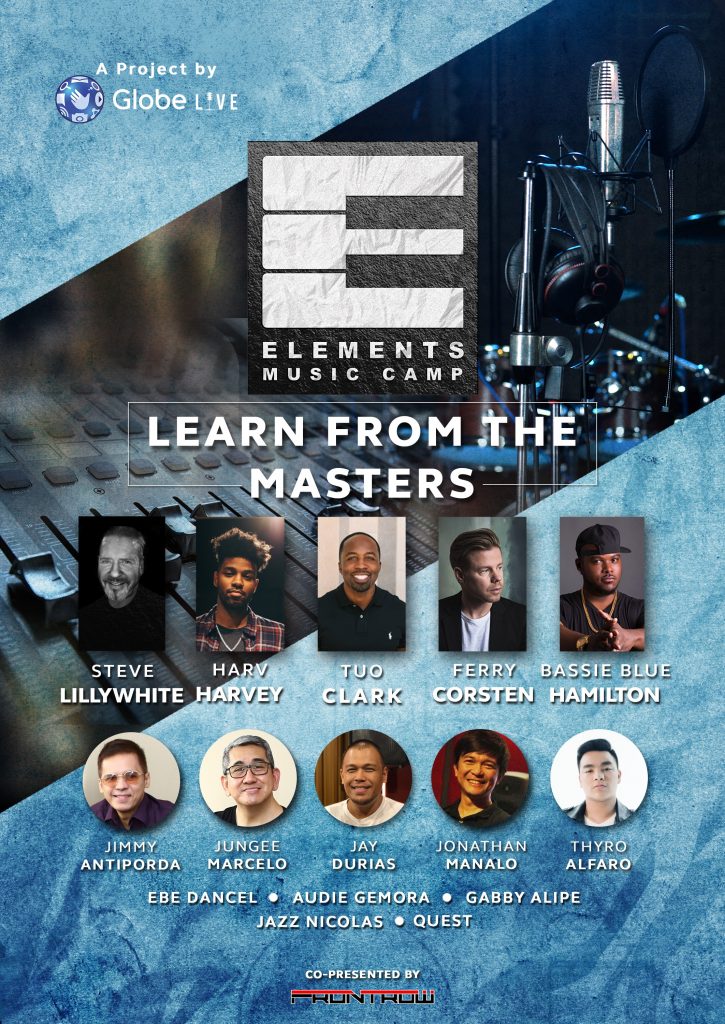 This year, Globe gives you the return of the new and improved Elements Music Camp – and there's more in store for this year's crop of aspiring musicians.
Not only will the current crop of campers have the opportunity to work with the who's who of the local music scene, they will also get to collaborate with some of the most legendary music producers in the world. Between them all, these internationally acclaimed producers have worked with such superstars as U2, The Rolling Stones, Justin Bieber, Duran Duran, Ne-Yo, Ludacris, and John Legend.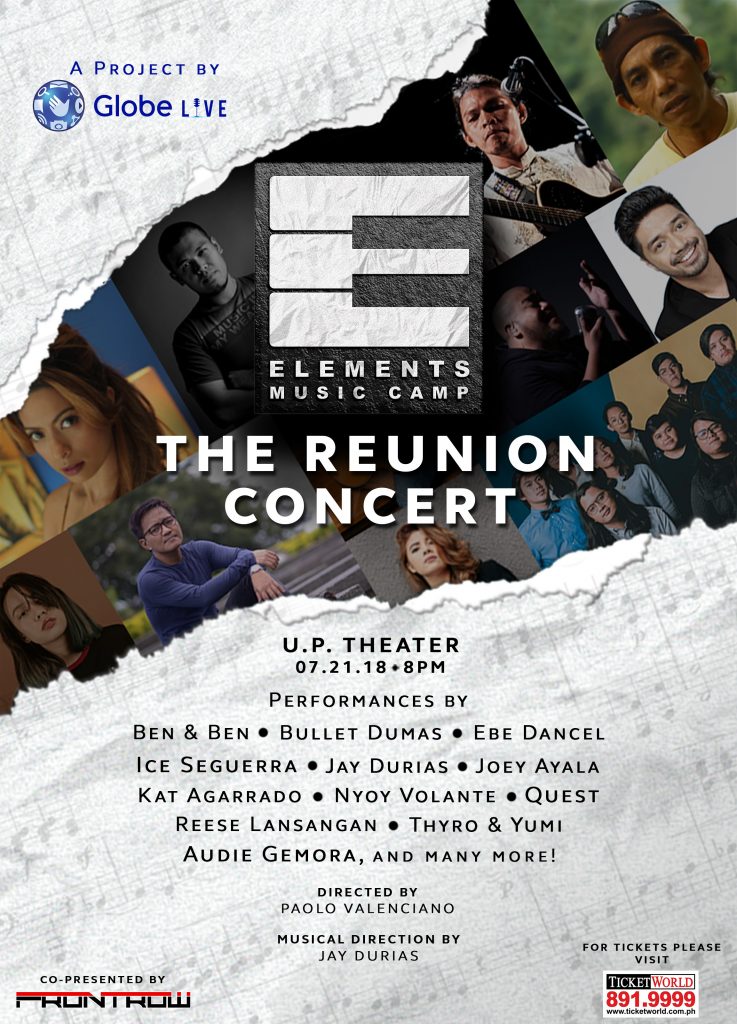 Artists Reese Lansangan, Ben & Ben, and Bullet Dumas are currently some of the most followed, most listened to, and most popular acts in the local music scene. But once upon a time, they were all struggling musicians just trying to get enough people to listen to their songs and watch their performances. It was at Elements Music Camp that they were able to hone their talents, thanks to the mentorship of seasoned songwriters and musicians like Chito Miranda, Noel Cabangon, Ogie Alcasid and Joey Ayala.