Considered as one of the youngest in the salon industry, Cre8 Salon proved that success is not measured in years, but through hard work. Just recently, Cre8 Salon announced their biggest milestone to date—a partnership with two global brands L'Oreal Professionel and Orly, two of the most established brands when it comes to beauty and grooming.
In just 5 years, Cre8 Salon, known for its relatively affordable prices, with haircuts as low as P88.00, has dominated Eastern and Southern Metro Manila with 21 branches in total as we speak. 'It will continue to expand' as the salon's founder Ma. Angela Santiago would put it. Santiago sees a brighter future for the business targeting a total of 100 branches by the end of 2019.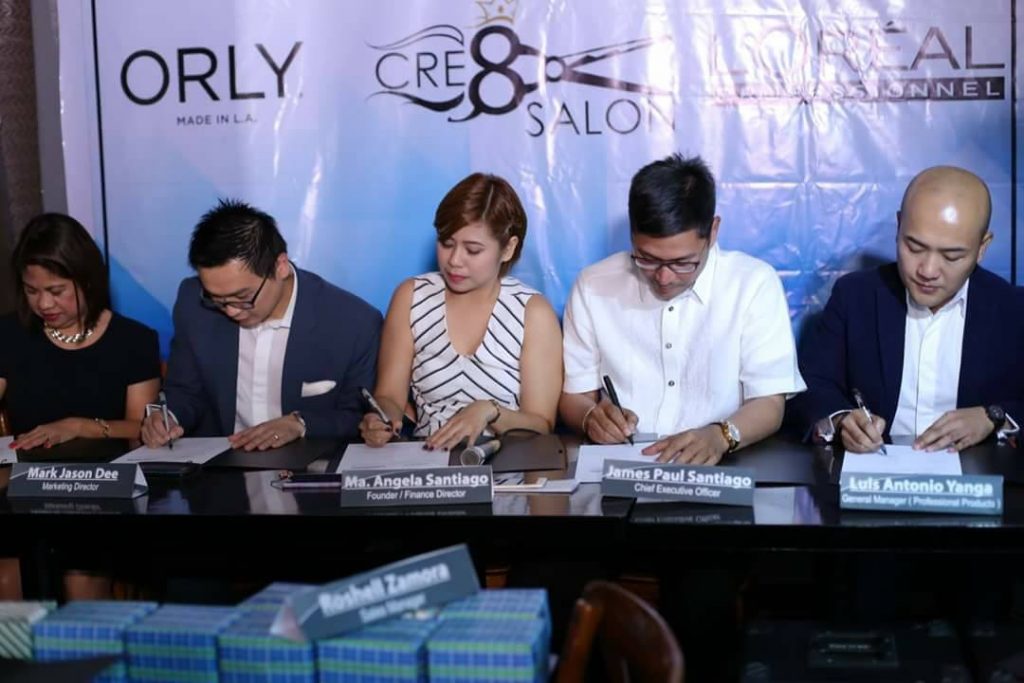 Cre8 Salon ties bond with L'Oreal and Orly
The company is more than ecstatic to finally welcome the hair and make-up giant L'Oreal, and leading nail beauty brand Orly to their turf. This partnership would enable Cre8 to give better services to their customers as their offers would carry L'Oreal and Orly products exclusively.
"I am thankful and honored," Cre8 Salon Founder and Finance Director Ma. Angela Santiago answered when asked how she feels about the collaboration. "These two brands have consistently provided products that exceeded our clients' expectations and thus have helped us solidify our brand presence, therefore, one good turn deserves another," she continued.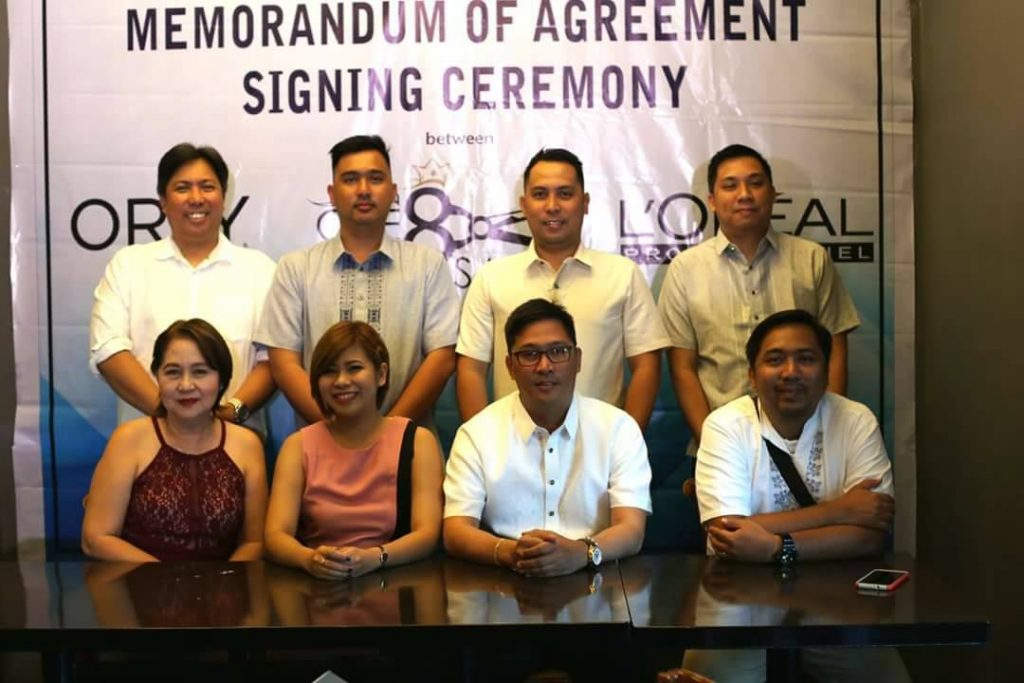 What's next to Cre8 Salon
Aside from their goal to hit the 100-branch mark in 2019, the company eagerly wants to establish an academy that would benefit their staff. This way, they will be able to give more formal training to their employees, and at the same time, this project would be part of the company's CSR. The programs will be open to the public and are actually free. They are planning to cater more people to join their future programs, because they want to offer job opportunities to more Filipinos.
Notable personalities who graced the exclusive contract signing include Cre8 Salon Chief Executive Officer James Paul Santiago, Marketing Director Mark Jason Dy, Sprint Asia Beauty (Orly) General Manager Persie Torregoza, and L'Oreal Philippines General Manager Luis Antonio Yanga.