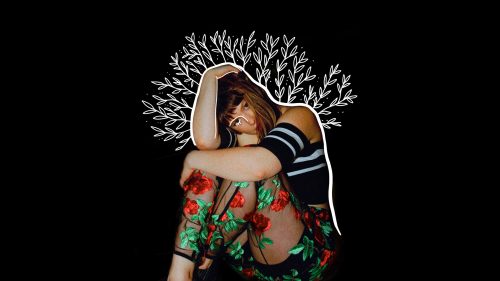 "Nashville pop singer Daniella Mason is about to unleash her Emotional State EP, and it's been in the making for quite some time now— even when she didn't know it," Billboard's Gab Ginsberg wrote. "The death of a loved one led to some of the most potent storytelling of Mason's career, and the recording process was no less heart-wrenching. Now, she is ready to share her innermost vulnerabilities and fears, if only so others can find reprieve."
The industry heavy hitter premiered the album last week, along with an exclusive track-by-track breakdown of the project, annotated by Mason herself.
While she's no stranger to pop commerciality, earning praise from the likes of Popjustice, V Magazine, and Refinery 29, it's Mason's left-of-center musicianship and distinct powerhouse vocals that afford her credit in tastemaker and alternative spaces, as well. Her material is pop for pop's sake— no flashy aesthetics or overhyped production— just a knife-edge balance between club banger and emotional gut punch that has earned the Nashville-based singer-songwriter comparisons to Robyn, Maggie Rogers, and Billie Eilish.
With that rawness at the forefront, Mason touches on themes in her new Emotional State EP that are largely universal and still uniquely personal. Topics like the loss of her mother ("Morning Mourning") and the catharsis of crying in public ("Public Places") are thoughtfully examined over a boutique production style that has listeners simultaneously contemplating complexities and getting lost in the beat.
The new record stands as one of four EPs that she'll be releasing over the course of the next year as part of her State of Mine sound series. Each album— Emotional State, Physical State, Mental State, and Spiritual State— will explore the different parts of our humanity that we tend to suppress and have difficulty embracing.
"All of the days spent peeling away layers, breaking down walls, and coming to terms with life and loss kind of spun together into these songs," Mason told Billboard. "I hope I can meet many others in their sorrow, in their mourning, and also in their healing,"
Emotional State is now available via SoundCloud, Spotify, Apple Music, Amazon, Tidal, Deezer, and Google Play.