Our homes are a reflection of our personal stories, and pieces in the rooms within can represent a memory or milestone in our lives. Let Ria Prieto of Ria Recommends show you how to spruce up your home with unique and meaningful pieces in CASA: Living in Layers, A Shangri-La Plaza Home Exhibit. Featuring statement pieces from the Shang's wide variety of stores, the exhibit curated by the fashion and beauty icon runs from August 16 to 23 at the Grand Atrium.
Known for her stylish recommendations and sensibilities as a lifestyle guru, Ria personally selected a range of premier home items from the home stores at the Shangri-La Plaza and styled them as she would in her own home for the exhibit. From bedframes and coffee tables to candles and other trimmings, her picks were a beautiful selection of items that would help make a statement—and tell a story—in anyone's home. "I hope people will realize there really shouldn't be any formula in terms of look," says Ria. "The truth is people should take ownership of their homes, so just bring in everything you love, old and new." She invites guests to draw inspiration from their own stories, and explore how adding new pieces from the Shang can pave the way for an even more layered home.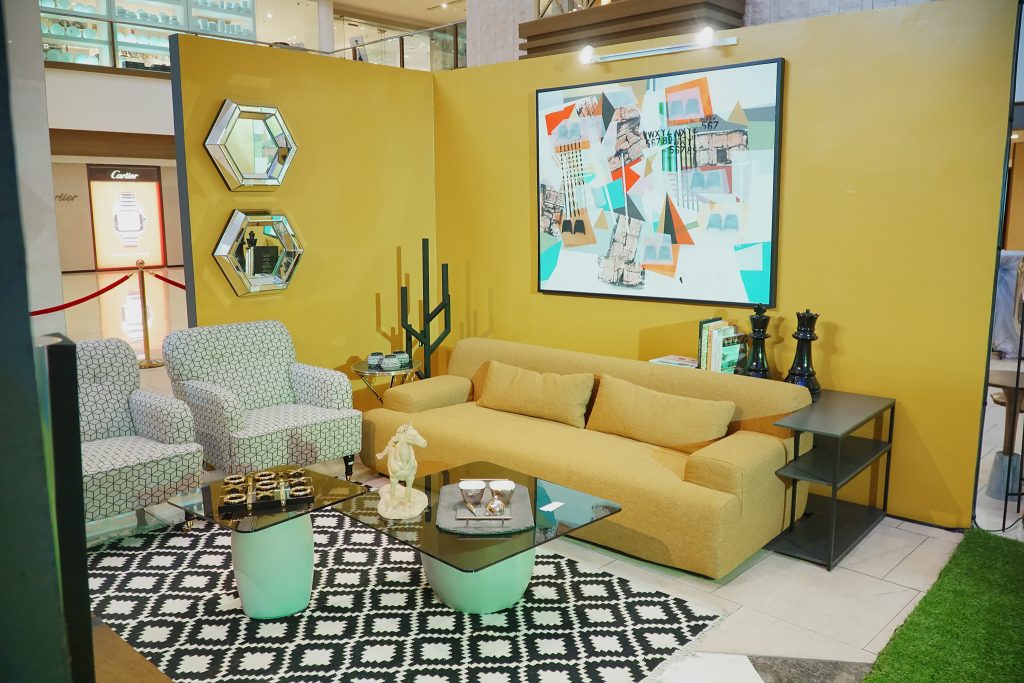 Featured rooms include the living room, dining room, bedroom, den, and garden, with unique finds sourced from Rustan's Department Store, Banggerahan, Bo Concept, Artologist, Furniture Republic, Ariston, Ashley, Décor, Designpod, Egoitaliano, La Sedia, Luxe Room, Restoration, Shell Canvas, Sheridan, Simmons Gallery, Art Circle, Summit Gallery, Sealy, Tempur, Blims Fine Furnitures, Slumberland, True Value, Bang & Olufsen, Shelter, and Commune, whose only store is located at the Shangri-La Plaza.
"We hope that our mall guests will be able to appreciate the premium items showcased at the exhibit and discover the many offerings of the Shang as they furnish and enrich their homes," says Lala Fojas, EVP and General Manager of Shangri-La Plaza.
"We chose to collaborate with Ria because through her Ria Recommends blog, we saw her exquisite taste," she adds. "She has an enthusiasm for discovering new items to style spaces with, including her own home, and we've seen how highly regarded her recommendations are."
"The Restorations here is really big so I like it. Commune is also such an eye opener," notes Ria. "I can say I love everything there, from their coffee table books too their wooden furniture. The items are not only well-designed but they are also well-made."
For those looking to indulge in the pursuit of enhancing their homes, look no further than the Shang for with refined pieces that are sure to add memorable layers to any space.