Feng shui and Chinese astrology expect Master Hanz Cua revealed in his new book under ABS-CBN Publishing entitled "Chinese Astrology 2018" that this year, the Year of the Earth Dog, will be full of energy and everyone will be at their most active pace.
"Based on Chinese zodiac, this year is full of action.  There is good and overflowing lively energy brought to us by the new year which in turn will make us always on the go," said Master Hanz, who shares daily horoscope in "Umagang Kay Ganda."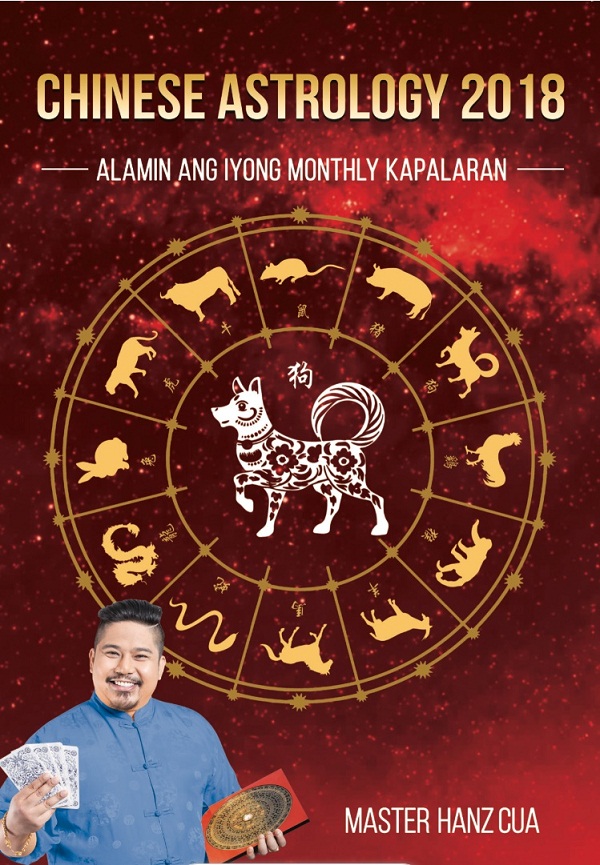 The astrology master feels positive for 2018 and believes that it will be an action-packed year.  However, he stressed that because of this anticipated action, people may experience stress, tiredness and pressure, and he encouraged readers to face this challenge head on.
The expert also revealed that based on Chinese zodiac, those born in the Year of the Horse, Tiger, Rabbit, and Snake are among the luckiest for 2018. His book consequently includes suggestions on how to counter bad luck for those whose year is expected to be inauspicious.
His book, "Chinese Astrology 2018," uncovers Master Hanz's forecast for the whole year as well as his monthly prediction about career, money, love and relationships based on the Chinese zodiac 12 animal signs. He also included details on lucky colors and charms and suggested ways to maximize everyone's potential and achieve this year's vitality to the fullest.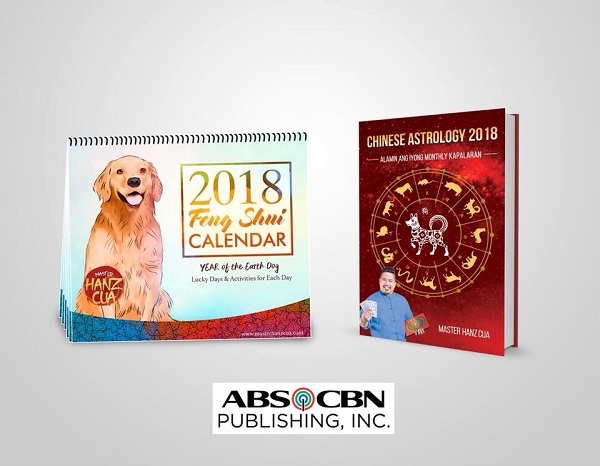 Aside from Master Hanz's new astrology manual, readers may also refer to his "Feng Shui 101" book, also published by ABS-CBN Publishing, for ways to use direction, measurement, and colors to invite positive chi or energy this new year. It includes practical tips to bring luck in homes, offices, or business, plus ways to avoid bad vibes.
He studied feng shui disciplines in Malaysia, Singapore, China, Hong Kong and in other parts of the world. Aside from being an author and host, he also gives trainings and seminars on tarot card reading, palm and face reading, space cleaning, meditation classes, and many more. He received the "Seal of Excellence Award" for his feng shui skills in 2016.
The "Chinese Astrology 2018" and "Feng Shui 101" by Master Hanz Cua are now available in leading book stores and newsstands nationwide for only P285 each.