See the world in a new light as A+E Networks' LIFETIME Asia and Canon take you once again on a different kind of adventure across Southeast Asia in Who Runs The World, every Monday, starting July 23 at 9:30PM. Singapore's social media influencer Yeoh Mongchin will go beyond her limits as the show's main host, to accomplish this once-in-lifetime challenge – covering six races in six countries for over eight weeks.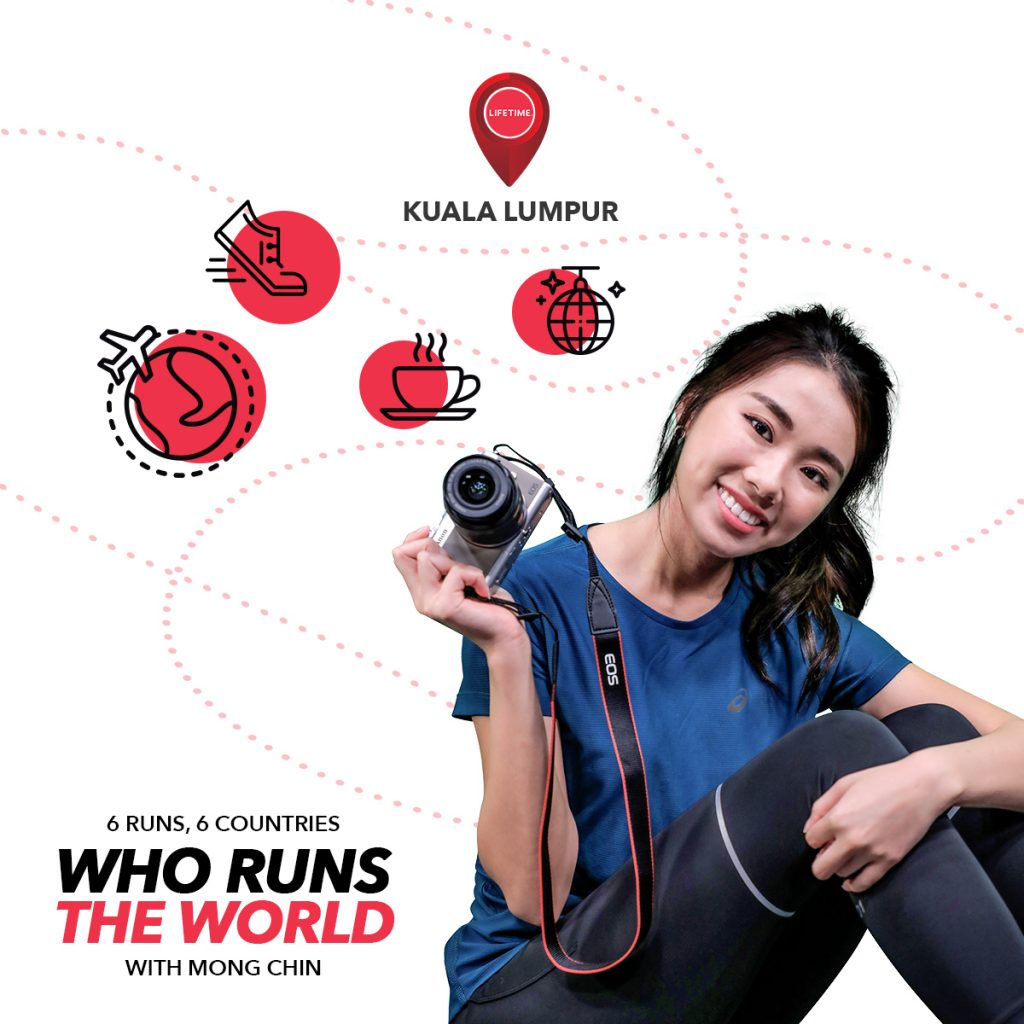 Who Runs The World is a brand new, six-part, digital-first original production series which combines fitness and lifestyle themes. Contestants will experience the heart and culture of each Asian country by trying out their food, discovering their hidden outdoor gems, and conversing with the locals.
Who Runs The World allows Mongchin to bring her followers and viewers along on this action-packed journey through daily blow-by-blow updates of her activities as well as Insta-worthy videos, photos, and even selfies on social media.
Breathtaking scenes, colorful individuals, and thrilling twists will surely keep the viewers on the edge of their seats. Join Mongchin as she explores a secret jungle running trail in the heart of Hanoi City and wanders on Lombok's pink beach for some awesome photos. Through the ups and downs of her journey, find out how each person she meets along the tough road plays a big role and leads her to survive all the challenges in this extreme adventure. Whether it's a Malaysian rapper who curates the perfect playlist for Mongchin's run or a fashion designer who makes the coolest leggings for her to wear, one thing's for sure: this social influencer's next eight weeks will never be boring!
Who Runs The World is the latest partnership between A+E Networks Asia and Canon, who have previously partnered to present the successful four-season PHOTO FACE OFF. Beach House Productions, who produced that series, will also produce WHO RUNS THE WORLD for A+E Networks Asia.
Lifetime™ is available on SKYCable Ch 65 and Lifetime™ HD Ch 199; Cable Link Ch. 223; Dream Satellite Ch 28; Destiny Ch 44.
Lifetime™ is an entertainment destination offering the highest quality dramas, movies and reality. A television network infused with passion and empowerment, it is the leading channel for women in the US.
Lifetime™ reflects the full spectrum of the modern female experience, delivering top tier, female-focused entertainment that encourages co-viewing