OPPO is set to start a new trend in the mobile world with the upcoming release of the OPPO F9 Starry Purple. Inspired by nature, the new OPPO F9 Starry Purple is a new approach in smartphone design with its unique starry gradient purple finish. The OPPO F9 Starry Purple can be initially seen and experienced on September 15, 2018, at the opening of the OPPO flagship store in Glorietta 2, Makati City.
The Starry Purple design is an inspiration of colors representing today's generation of their magical memories. From the bright starry sky, and even magical fantasies of childhood, the OPPO F9 Starry Purple's unique starlight finish is sure to bring dazzle to anyone who sees the unique color.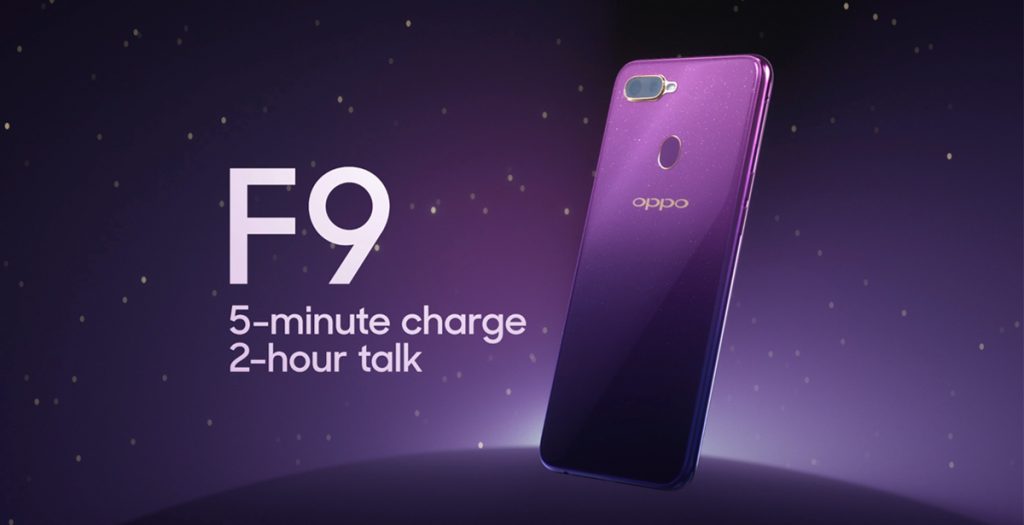 Using two unique spraying techniques which are bead powder and optical coating, the F9 Starry Purple is an industry first to produce such delicate finish on a smartphone. This is OPPO's testimony in showing resilience to innovation and understanding the customer's need of a phone that can represent their personality.
Aside from being beautiful on the outside, the F9 Starry Purple is a top choice because of its VOOC flash charging technology that can charges devices 4x faster than regular chargers. Its camera optics are upgraded to a 16MP + 2MP dual rear camera for enhanced AI portrait photography, and 25MP AI Front camera for the famous selfies of OPPO is known for.
OPPO flagship store opening
Additionally, the OPPO flagship concept store at Glorietta 2 will formally open along with celebrity guest Glaiza de Castro. Exclusive freebies and promos await customers who will avail of the deals during the opening.
"Our OPPO F9 Starry Purple is a real stunner in design, with customers' wanting to pre-order weeks before," OPPO Philippines' Vice President of Marketing Jane Wan said. "On September 15, we encourage our customers to check out the new OPPO F9 Starry Purple as it takes centerstage with its unique looks, color, and performance in our latest flagship store in Glorietta 2."