Inspiring kids and loving fathers were celebrated in time for Father's Day in the "Ayos Ka Kid: Happy Day with Tatay" fair of ABS-CBN held recently at the Farmer's Plaza Activity Center in Cubao, Quezon City.
The event brought together over 3,000 Kapamilyas for a fun-filled event packed with activity booths by "Rated K" and "Matanglawin," free haircuts for dads, a photobooth, raffle prizes, fun games for both dads and kids alongside "Team YeY" hosts, a live "Knowledge on the Go" game with Marlo Mortel, and performances by celebrity guests like Sam Shoaf, Elmo Magalona, Kisses Delavin, Jerome Ponce, and Donny Pangilinan. "Umagang Kay Ganda" host Winnie Cordero and MOR 101.9's DJ China Paps hosted the event.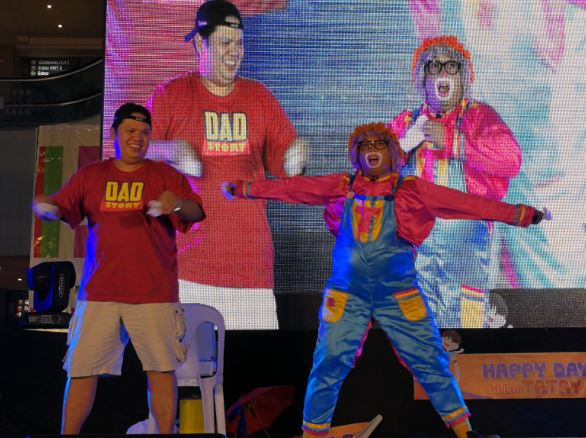 Social media sensation "Tatay Tom," a father who does all sorts of odd jobs including being a professional clown to support his family, also treated guests to a fun, interactive segment with fellow dads.
Ramil Villareal, a Marikina city government worker in the anti-drug abuse council who attended the event with his son Josh, said the event was extra special because after spending all week counseling other children, he got to focus on his son and enjoy the event together.
"What's important here is the bonding, the games, and encouraging your kids to put themselves out there through the games and interactive booths," said Ramil. "The celebrity guests and performances are just a bonus."
For market hand Jeffrey Salmo, he took the opportunity to take his kids to the event while he had a break from work at Farmer's Market to experience something new.
"Masaya kasi nakasali yung isang anak ko sa 'Knowledge on the Go,' tapos yung isa naman nanalo sa raffle," he said.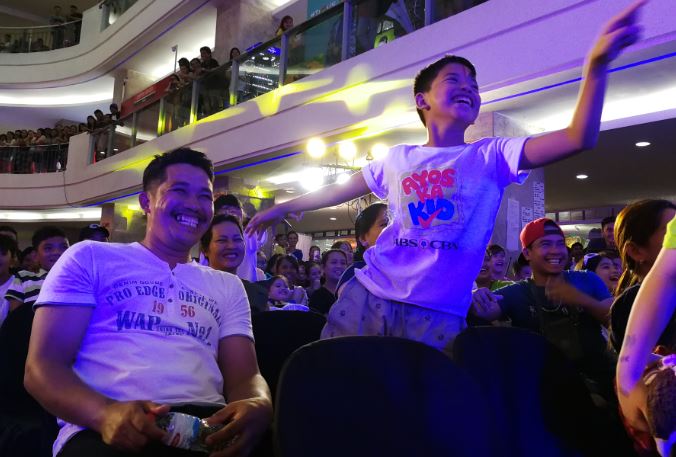 ABS-CBN News' "Ayos Ka Kid" campaign hopes to emphasize the importance of values like love for family, sacrifice, respect, helpfulness, generosity, dignity, and having principles in life through staging on-ground events and producing online videos where inspiring children share their stories. The "Ayos Ka Kid: Happy Day with Tatay" fair focuses on children feeling "happy sa love ni tatay" and allowing them to celebrate with their dads who never fail to show love for their families.
Previously featured "Ayos Ka Kids" Julian Sica, a former bullying victim turned animal advocate, and aspiring basketball player Andrei Ingco or "Kalye Irving" were there in the event with "Rated K" host Korina Sanchez-Roxas to encourage kids in the audience to dream big.