From Warner Bros. Pictures and director James Wan comes "Aquaman," the origin story of half-surface dweller, half-Atlantean Arthur Curry that takes him on the journey of his lifetime—one that will not only force him to face who he really is, but to discover if he is worthy of who he was born to be…a king. The action-packed adventure spans the vast, visually breathtaking underwater world of the seven seas, and stars Jason Momoa in the title role.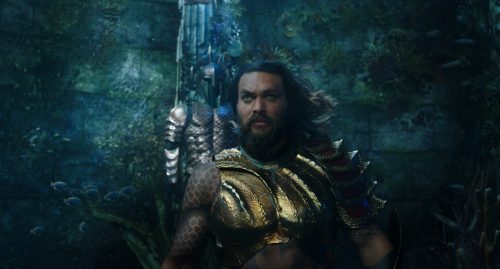 The film also stars Amber Heard as Mera, a fierce warrior and Aquaman's ally throughout his journey; Oscar nominee Willem Dafoe as Vulko, council to the Atlantean throne; Patrick Wilson as Orm, the present King of Atlantis; Dolph Lundgren as Nereus, King of the Atlantean tribe Xebel; Yahya Abdul-Mateen II as the revenge-seeking Black Manta; and Oscar winner Nicole Kidman as Arthur's mom, Atlanna. Also featured are Ludi Lin as Captain Murk, an Atlantean Commando, and Temuera Morrison as Arthur's dad, Tom Curry.
In "Aquaman," Arthur Curry's quest to unite two worlds begins with a challenge that will test both his strength and the courage of his convictions: to retrieve the Lost Trident of Atlan. Only the true King of Atlantis can wield it, but to even find it he must partner with Mera, Princess of the ocean kingdom of Xebel, on a treacherous journey over land and sea.
The first hurdle Arthur must overcome is his own disinterest in being the solution to anyone's problem—be it the Atlanteans' or mankind's. Up until now, he's been satisfied operating as something of a super powerful lone wolf, choosing his own waterborne battles and avoiding involvement in any sort of global civil war.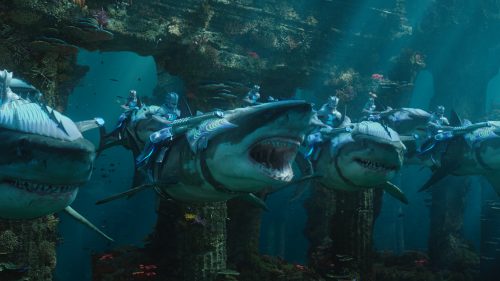 Visionary director/co-writer James Wan was excited to undertake the first standalone feature for this complex character. "Aquaman is a very powerful guy and can handle action on a god-like scale. But what I love most about him is that what drives him comes from a very human place," he says. "To me, the most important thing is the story I'm telling and that audiences care about the characters and want to go along on their adventure."
Titular star Jason Momoa underscores his character's relatability by deftly masking Arthur's vulnerabilities and playing up his tough, sarcastic side, bringing his unique brand of humor to this new kind of DC Super Hero. "The script had this beautiful origin story that follows a child as he gets his powers, and ultimately goes on a man's journey to becoming a king. But there was definitely a lighter side to him throughout, even as he goes in and fights for his life in James's incredibly cool underwater galaxy war," Momoa relates.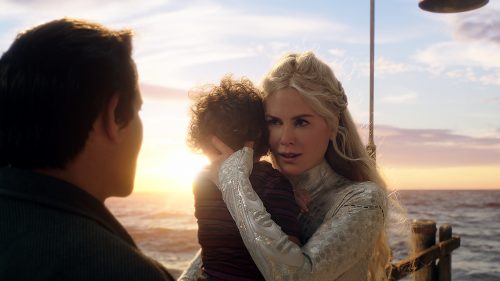 While Aquaman was introduced to comic book readers in 1941, the story told in the film, written by Wan and executive producer Geoff Johns, was largely inspired by Johns' Aquaman comic from The New 52, a 2011 series in which DC relaunched its Super Hero line. "Geoff has a tremendous breadth of knowledge when it comes to the history of Aquaman, and all the DC Super Heroes," Safran notes. "He was eager to collaborate with James to tell the version of Arthur's story we wanted to tell."
Johns observes, "Arthur grew up on land and never knew about his heritage until years later, when he went to Atlantis and discovered this amazing underwater society, the mysteries of the oceans and creatures of different races, beings that live right here on Earth but are as alien as creatures from outer space. James saw that and realized that Aquaman—who brings with him a great story about someone trying to find his lineage and embrace his heritage—also comes with the environment that he inhabits, which goes for every DC character. Every one of the icons in the DC universe has this expansive canvas that their stories are painted across, and James had an inspired vision of how to translate Aquaman's fantastical world to the big screen."