Level up your Instagram game this 2018 with these #feedgoals by experiencing the first leg of SKY Alive! this year. The experiential family cable fair is the mall tour event you shouldn't miss as it brings some of the world's hit shows to life.
Here are the attractions that will get your followers to double tap your posts:
1. THE BRITISH ROYAL THRONE AND CORGI FROM NETFLIX'S "THE CROWN."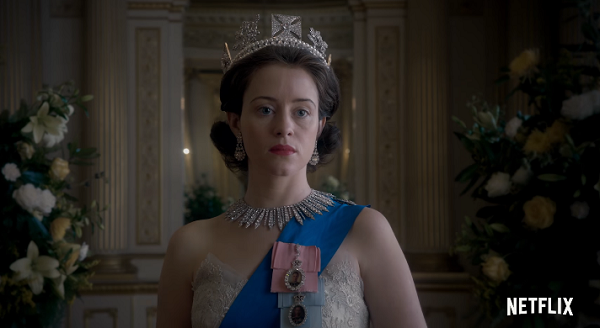 Have you ever wondered how it felt to live like royalty? Now is your chance to channel your inner Queen Elizabeth II as you can get to sit on a replica of the British throne. To complete the royal experience, the Queen's royal dog, the Corgi, will be present to adore everyone at SKY Alive!.
2. THE POP'S CHOCK'LIT SHOPPE DINER FROM "RIVERDALE."
If you can't get enough of "Riverdale," you can finally fill that "Riverdale" hole in your heart by striking a cool pose with your fambam or squad at the Pop's Chock'lit Shoppe Diner, one of the favorite hangout spots of Archie, Veronica, Betty, and Jughead in the hit Netflix series. No need to book that flight to British Columbia to visit the actual diner where the pilot episode of the series was shot!
3. THE "AMERICA'S GOT TALENT" STAGE.
Do you dream of performing in "America's Got Talent?" SKY Alive! gives you the chance to shine by performing a song, dance routine, magic trick or even just a backflip on the iconic stage –an unforgettable experience that you can share with your IG followers! Plus, you can even get a video copy of your performance.
4. THE CAR IN THE CARPOOL KARAOKE SEGMENT OF THE "LATE LATE SHOW WITH JAMES CORDEN."
Snap a photo inside the famous car from the Carpool Karaoke segment of the "Late Late Show with James Corden" that airs on Blue Ant Entertainment. You can also go the extra mile with your pose by trying to do an impression of one of your favorite Hollywood A-listers who has been on the show!
5. THE LIVE PERFORMANCE OF KAPAMILYA STAR MARLO MORTEL.
Experience the feeling of watching a Kapamilya star perform up close by watching the live performance of heartthrob and "Hanggang Saan" actor, Marlo Mortel at SKY Alive! onJanuary 20, 4PM. Lucky viewers can also meet and greet Marlo for an IG-worthy post brought to you by SKYdirect.
Create happy memories with your family and friends that you can share on Instagram by experiencing the best shows in real life at SKY Alive! this January 19-21 at SM Megamall.