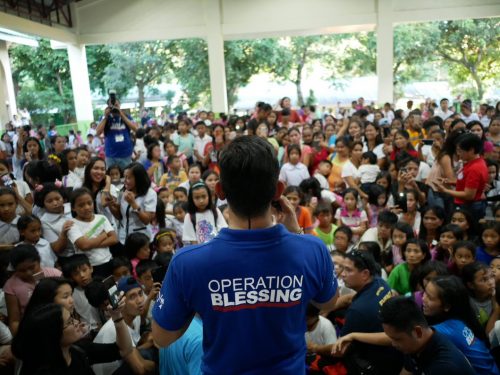 Mr. Pure Energy Gary Valenciano visited his hometown in Camalig, Albay last November 29 to give back to his kababayans through a series of medical, dental, optical missions, and wheelchair distribution. The said program was made possible through the partnership between CBN Asia's humanitarian arm, Operation Blessing Foundation Philippines, and Shining Light Foundation, Inc.
Valenciano went up close and personal to the beneficiaries by visiting them as they had their doctor's check-ups. He also led the distribution of school supplies to the students of Camalig North Central School.
"It has always been my heart's desire to meet with beneficiaries face-to-face. It fuels me to continue in entertaining and blessing people," Valenciano shared.
After the students watched an episode of CBN Asia's children's animated series, Superbook, Valenciano treated the residents of Camalig in a mini concert. He did not only entertain the audience but also encouraged them by sharing his personal battle against sickness.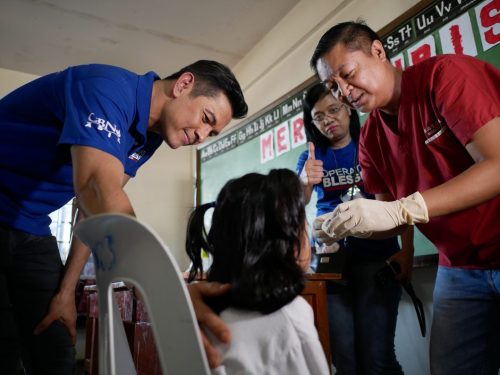 Valenciano, who has been a partner of Operation Blessing for over 20 years expressed how grateful he is for the opportunity he had been given to bless others. "This is the perfect organization to be a part of. When you talk about Operation Blessing, you are talking about an organization that would not be around for that long if they are not doing things the right way," he added. He shared how amazed he is to see a network of doctors and volunteers coming together to have a huge impact in a community.
For Valenciano, giving back to his hometown is his way of serving God. "I do not really need to do this, but I'm driven to do it. If I can go out of my way to go to far-off places, to speak, touch, and reach out to people, then I would gladly do it," he said.