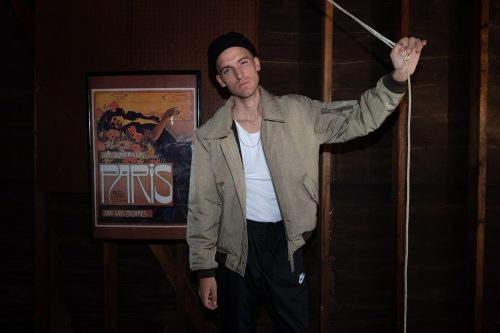 Singer/songwriter Gavin Haley premiered his new track "Jet Lag". Haley tells the story of a recent heartbreak and his experience can be felt through the emotive lyrics as well as through his soulful delivery.
"This song is relatable and simple. It's a feel-good reminder that everything comes to an end and to hold onto the good things while you have them." – Gavin Haley
Finding inspiration from a gamut of artists, including Ed Sheeran, Frank Ocean, Earl Sweatshirt and Bruce Springsteen, Haley admits that he cares little about conforming to a specific sound. Instead, he prefers to concentrate on the storytelling, crafting narratives that feel accessible at all levels. Haley gave fans a taste of new music with the track "Sad Season".
A former professional cyclist turned musician, Haley's genre-bending approach to pop pairs a plethora of contemporary influences with introspective lyrics, underpinned by an enduring sense of hope.
While competing with the national cycling team, Haley suffered an injury that resulted in a collapsed lung, setting back his travel by several months. During his recovery, he explored and found inspiration in Europe's underground music scene, becoming enamoured with energetic live performances filled with a grit and energy.
The juxtaposition between his life as an athlete and a musician offer endless fodder for writing and thought, but so does life on the West Coast. And while making people feel good will always remain at the heart of his sound, his exposure to both pop and praise songs is finding new junctures with electronic and R&B-facing sounds.
Haley captured the attention of record labels and recently signed with Red Bull Records.