Ayala Malls Circuit Makati's Speedway to Entertainment officially opened its doors to the dynamic community of Makati, inviting all those within the area to experience a fun, new world of exciting experiences.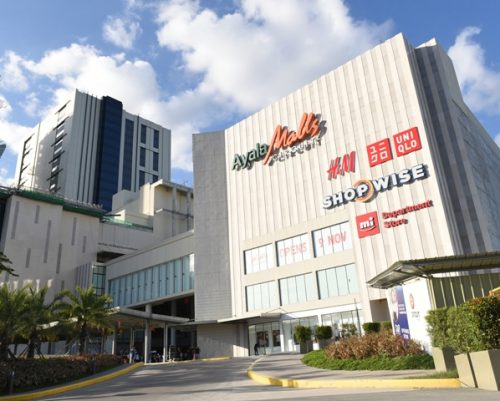 Long before the development of Circuit Makati, the area was known as the Sta. Ana Cabaret, an iconic feature of the city, which served as the home of the old Manilas urban district. A few years later, it became host to the countrys premier horse race trackthe Sta. Ana racetrack.
Living up to the areas renowned energy, Ayala Malls Circuit enhances the offerings of Circuit Lane, transforming it into a new hub for fast-paced entertainment. Here, discover a slew of new exciting experiences, from go-kart racing to skating, concerts and events, shopping, dining and many more!
Within its expansive over 60,000 sqm development, find as well 6-level regional mall that houses 4 state-of-the-art cinemas and lifestyle anchors like H&M, Uniqlo, Mi Dept. Store as well as Shopwise. Find your favorite hotspots for play at Timezone, Playbook Video Game Lounge, Gatorade Blue Pitch football field, City Kart Racing, Globe Circuit Events Grounds, and the Mountain Dew Skate Park, where you can spend all your excess energy. This also features a sprawling 900 sqm Activity Center, which is enclosed with glass, a first among Ayala Malls. In addition, Ayala Malls Circuit is set to amaze mall-goers with its soon-to-open activities at Fun City, Left Behind (The Great Escape) and Samsung Performing Arts Theater.
As they jumpstarted their soft opening last July 2018, Ayala Malls Circuit has been a constant hub for concerts, family shows, community events, sports tournaments like the National Basketball League, Tamiya race, and e-sports competitions, shares Joseph Reyes, Ayala Malls Group Area Head for Central Malls, during the official launch, which was also attended by Congressman Luis Campos Jr. , Mayor Abby Binay, Vice Mayor Monique Lagdameo, Ayala Malls Group Head Yeng Tupaz, Ayala Malls Deputy Head Mariana Zobel de Ayala, Ayala Malls Operations Head for Luzon Mei-Mei Bauzon, and one of their partners, Simeon Cua.
The premier mall completes the community and ties together a master development that includes mixed residential towers and office developments like Alveos Solstice and Callisto and the Stiles Enterprise Plaza.
At Ayala Malls Circuit, discover more than just your typical finds at the mall. Aside from being a modern lifestyle establishment, Ayala Malls Circuit is set to become a hub for premier entertainment, serving as host and stage to numerous events and concerts like the recently held Awit at Laro.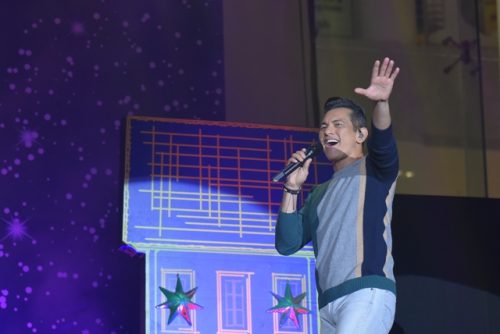 Helping to kick off the holidays, Awit at Laro produced by Mr. Pure Energy Gary Valenciano and Bambi Mañosa – celebrates Pinoy music and culture by reintroducing traditional Filipino tunes to a new generation of youth. The Christmas project aims to raise funds for UNICEF, the Tukod Foundation and the Shining Light Foundation. Directed by Paolo Valenciano, the show was an uplifting musical extravaganza that brought together the kids and the kids at heart. The audiences were endeared by the heartfelt performances of Kianna Valenciano, Gab Valenciano, the legend Joey Ayala, and Rj Dela Fuente, as well as the energy-pumping dance numbers of Steps Dance Studio and, of course, Gary V. The group is set to tour 21 Ayala Malls throughout the country during Christmas season, spreading the joy of music across the Philippines.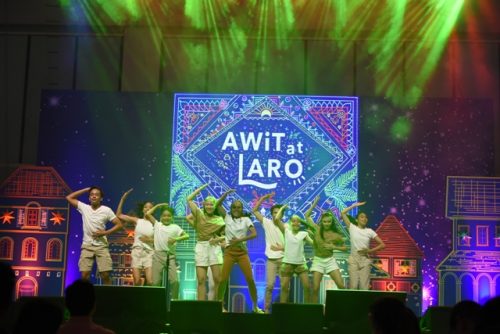 At Ayala Malls Circuit, we aim to please, surprise and delight. Discover new thrills, enjoy new experiences not just during the holidays, but all year round, ends Reyes.