These days, smartphones are treated as an extension of the self. As individuals brave their day-to-day lives, everyone is looking for a powerful smartphone that can keep up with the demands of their fast-paced lifestyle at this day and age. Standards for smartphones have gone even higher as people look for a more functional smartphone without compromising on affordability and style.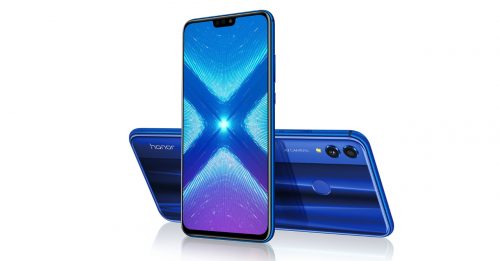 Enter Honors latest gamechanger in the mid-range smartphone battlethe Honor 8X. A quick glance at the Honor 8X shows an impressive 6.5-inch almost bezel-less FullView display housed in an aurora glass body that comes in two stunning colors to choose from black and blue.
The Honor 8Xs camera shooter doesnt fall short either; the dual-lens rear camera come in 20MP + 2MP helps users achieve depth with photos and is paired with 16MP front camera with AI features for the perfect selfie shot. Moreover, the 8X has industry-leading AIS intelligent anti-shaking technology; in night-shooting mode, you can take the perfect night shots under a maximum 6-second exposure, even with a shaky hand!
The best thing about it? The Honor 8X comes with all these features for only Php 12,990.00. The Honor 8X is available nationwide starting October 13, 2018 for Php 12,990.00, with pre-registration happening now, and the list of stores and promotions are available through this link.
Mr. George Zhao, President of Honor, said: "With the newly unveiled Honor 8X, Honor is setting new benchmarks in hitting the balance between value, design and performance. Honor 8X isnt just a beautiful embodiment of minimalism; its a trailblazer which demonstrates that flagship features do not demand flagship prices. Honor 8X exceeds the demands of consumers who dont want to comprise on price, on performance, or on eye-catching appearance."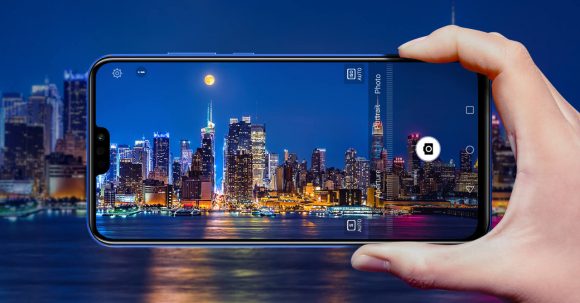 Chic and classy meet with stunning glass design
Honor adds the 8X to its notable roster of mid-range smartphones with full view, almost bezel-less displays. The 8X comes at its widest display with a 6.5-inch screen makes it perfect for viewing movies or playing games. The resolution is crisp with 1080 x 2340 pixel and lets users enjoy vivid color display and crisp image details when viewing photos or videos. For a mid-ranger, the Honor 8X also boasts a 21:9 screen ratio, the standard size followed by cinemas, making the Honor 8X perfect for viewing full-length films while on-the-go.
Do more for longer with Honor 8Xs battery life
Always on-the-go? Let the Honor 8X keep you company on long days ahead with its impressive 3,750mAh battery life that will last the entire day even with excessive use. This beast of a smartphone can let you take longer calls, shoot endless videos and photos, or treat yourself to a movie marathon during the long commutes in one full charge.
Strong processor is ready for anything
The Honor 8X seems like a delicate phone with its sleek and slim body housed in an eye-catching glass design. Surprisingly, Honor reveals that this mid-ranger houses the latest and powerful Kirin 710 chipset which delivers performance like no other. Even with Honors multi-task feature, lags or sluggish performance will never be an issue with Kirins top-notch processor.
128GB internal storage: Store more
For a mid-range smartphone that packs all these features, the Honor 8X comes full circle with 4GB+128 GB of internal storage and supports an expandable microSD card of up to 400GB via microSD. It comes handy for those who snap and shoot video and photos on a daily basis. Store everything you need from documents, videos, photos, even moviesthe Honor 8X can take it all.
YouTube content creator and Honor fan, Wil Dasovich, shared his personal experience with the Honor 8X phone and how hes surprised to find out that for a mid-range smartphone, the Honor 8X is able to keep up with his hectic lifestyle.
"My days are usually packed with back-to-back meetings, events and shoots here and there, and Im surprised to find out the that Honor 8X is able to keep up with the lifestyle that I have. Its definitely reliable on long days because of its long battery life. Even when Im on calls, checking my emails on the go, or keeping myself entertained watching movies of playing games in between travelling or commercial shoots, the Honor 8X just keeps up with me," shares Dasovich.

The Honor Band 4 Fitness Tracker
Anyone can definitely find an Honor phone that suits their preference and lifestyle. To add to its current impressive current roster of smartphones, Honor expands its smartphone lineup to include wearable accessories through the Honor Band 4. Like the Honor 8X, it helps users stay on top of their day with functions such as checking messaging and call notifications and accessing event reminders and alarm clocks through the wearable accessory. Apart from these, the Honor Band 4 is also the perfect fitness tracker as its also able to monitor the users heart rate, step count, and sleeping patterns, too.