In Warner Bros. Pictures' new pulse-pounding action thriller "The Meg," only three people have ever attempted an ocean rescue below 10,000 meters. But only one is still alive to tell the tale: Jonas Taylor.
Global action star Jason Statham plays Jonas Taylor in the sci-fi spectacle. "I think this is the ultimate popcorn film," he says. "It gives you what people go to the cinema for: entertainment, suspense, action, and even a few laughs—all of the things audiences want from a big moviegoing experience."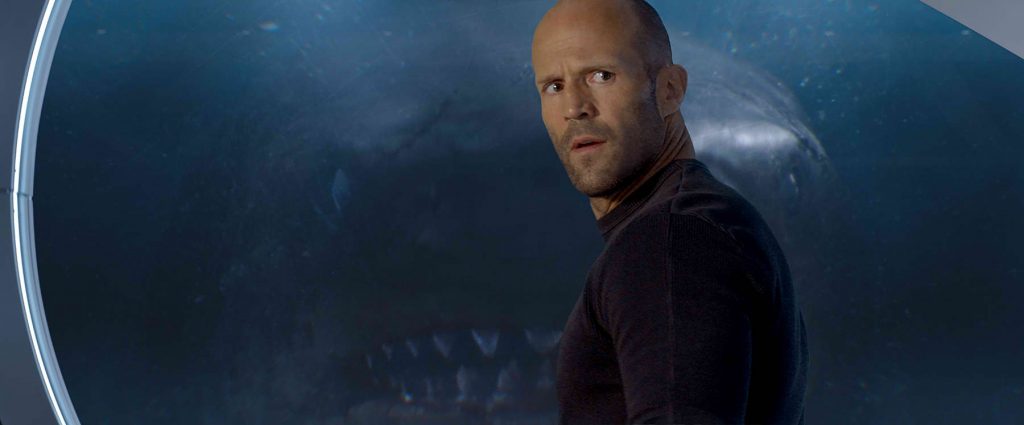 "I have always had a fascination with the underwater world and have been scuba diving for almost 20 years," says Statham. "The oceans are so vast, and, rationally, I think most people have a fear of what's down there and automatically assume the worst, especially about sharks. Sharks are one thing that take no prisoners. A great white would put the fear of God into any swimmer, so you can only imagine what something three or four times that size would do to you. You wouldn't want that chasing you down."
In the film, undersea rescue diver Jonas Taylor was the best of the best before a terrifying brush with a massive creature powerful enough to crush the hull of a nuclear submarine. "This is a man who saw something incredible, but instead of people believing him, they destroyed his career," producer Belle Avery says. "Jonas is a character who needs redemption."
Jason Statham offers, "I like the conflict that Jonas is up against. People were saying he was a crazy man, that he had lost his mind. But he had an instinct that something was down there. And now he gets to prove himself right."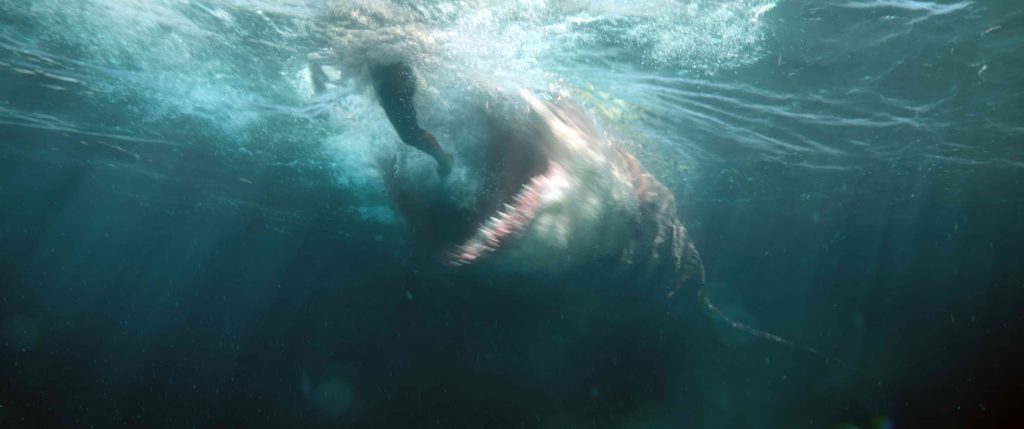 The actor reveals there were other factors that drew him to the part. "I'm used to ending people's lives on camera, but this is a guy who spent his life saving people, and I thought there was something cool about that. He also has a good sense of humor and I could certainly relate to some of the emotions he goes through. And the physicality the role required was something I'm very familiar with. So, given all those things, Jonas was a character I thought I could do some kind of justice to, and that's what I tend to look for."
According to director Jon Turteltaub, Statham more than did justice to his role. "Jason has this onscreen persona that makes you feel you're in good hands when he's in charge. When stuff goes wrong, that's the guy I want to follow; that's the guy who makes me feel safe. It's just the way he carries himself. There's nothing false about Jason; he doesn't fake his stunts, doesn't fake his physical appearance—it's all legit. He's strong, honest, funny and clever and you just want to watch him. He's a true movie star."
Diving into Philippine cinemas nationwide August 8, The Meg will be released in 2D, 3D and 4D in select theaters, as well as in IMAX, Dolby Cinema, and other large premium formats. The film is distributed by Warner Bros. Pictures, a Warner Entertainment Company.