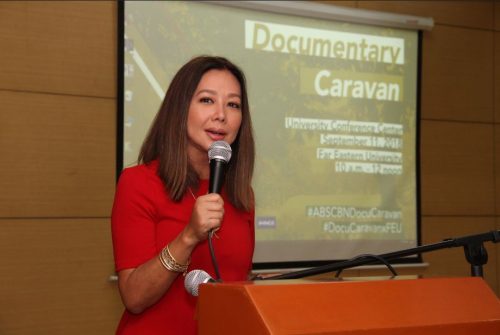 Award-winning broadcast journalist Korina Sanchez-Roxas is back with a documentary called "HIV Rising" about the growing number of HIV cases in the Philippines that will premiere this Sunday (December 9) on ABS-CBN's "Sunday's Best."
Through the documentary, which is produced by ABS-CBN DocuCentral, Korina takes on the HIV advocacy to spread information about HIV that can help lessen the stigma on HIV and AIDS, and ultimately stop the spread of the disease.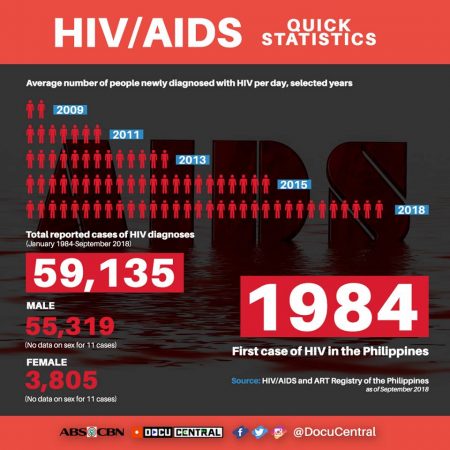 According to data from UNAIDS, the United Nations program on HIV and AIDS, the Philippines is one of nine countries with the highest rate of infections of the Human Immunodeficiency Virus or HIV. In September 2018, the number of those who tested HIV positive reached 59,135. Out of that number, over 16,000 were children and young adults aged 15 to 24.
"HIV Rising" will tackle everything one needs to know about HIV and AIDS, how to avoid infection and spreading the disease, where and how to get proper treatment, and what the government is doing to help those infected and to educate Filipinos on the HIV. It also helps shed light on the lives of real people living with the disease by sharing their stories and firsthand accounts.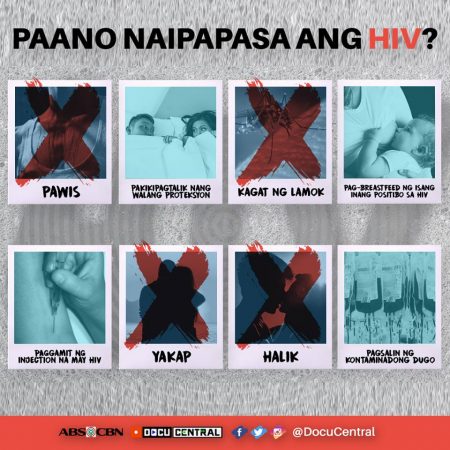 According to Korina, who had friends who died of AIDS, she realized while doing her master's thesis on HIV that the rising numbers of Filipinos who live with and die of HIV and AIDS are due largely to the lack of awareness surrounding the sickness.
"AIDS or HIV is not a death sentence anymore if you are informed and get the treatment you need," said Korina. "Many people are still scared of the stigma that comes with these sicknesses so they don't seek treatment. But you don't have to be scared to get tested because the treatment is there. You don't have to die because of these sicknesses," she added.
The "Rated K" anchor also shared that the documentary will look intothe possible link of the increase in HIV cases to the rising "hook up" culture of unprotected sex among strangers via online dating apps. Helping her provide facts about the disease in the documentary are experts from the Department of Health (DOH), the Research Institute for Tropical Medicine, the Department of Education, and various NGOs.
"People who are exploring their sexuality and engaging in unprotected sex often forego safety and become more at risk to sexually transmitted diseases," said Dr. Rosanna Ditangco RITM. "The availability and ease of use of these apps fuel that culture," she added.
Are online dating apps to blame? Can one live a normal life and survive the disease once infected? How available is the treatment? Join Korina as she searches for answers and discusses everything the public needs to know about HIV and AIDS in "HIV Rising" on Sunday (December 9) after "Gandang Gabi Vice" on ABS-CBN's Sunday Best. "HIV Rising" will also air on Saturday (December 15) at 9 pm on DZMM TeleRadyo and on Monday (December 17) on ANC, the ABS-CBN News Channel at 8 pm, and will be available for viewing online via iwant.ph.