iWant TV takes you on a trip down the annals of Filipino cinema with four of the late great director Lino Brocka's films in honor of his death anniversary on May 21.
His 1976 film "Insiang" was the first Filipino film shown at the prestigious Cannes Film Festival. His succeeding films followed its lead and earned various nominations in the festival in the coming years. In 1986, he served as a jury member for the same award-giving body.
Lino Brocka passed away in 1991 and was posthumously awarded as a National Artist for Film, but his legacy lives on in his films and left an impact on Philippine Cinema. Catch four of his films on iWant TV.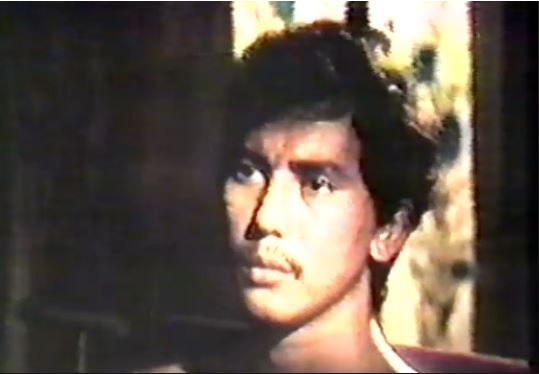 1. Jaguar (1979)
Philip Salvador plays Poldo, a humble young man who works as a security guard to support his family but dreams of a richer, more lavish life in higher society. He is dragged into the world of corruption, power, and crime, when Sonny, a rich playboy, hires him as his bodyguard after Poldo saves him. Things take a turn for the worst when Poldo falls for his boss' girlfriend, despite his loyalty to him. Will Poldo ever fulfill his dreams or will he be betrayed by the people he serves?
The film was nominated for the Palme d'Or award at the 1980 Cannes Film Festival, the highest prize awarded at the festival. It also won Best Picture and Best Director at the 1980 FAMAS Awards and the Gawad Urian Awards in the same year.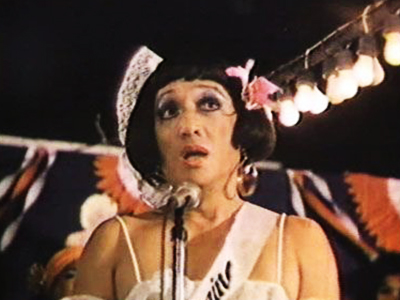 2. Ang Tatay Kong Nanay (1978)
The legendary Comedy King Dolphy plays Coring, a transvestite, in Lino Brocka's "Ang Tatay Kong Nanay" and brings his signature comedic timing. Coring becomes father and mother when he adopts his ex-lover's son Nonoy. He tries to mask his homosexuality and true self to spare Nonoy from shame and embarrassment. Watch Dolphy's emotional portrayal as he navigates parenthood until he loses Nonoy to his biological mother who promises to give him a better life.
The critically acclaimed movie gained fame and attention for Brocka's portrayal of homosexuality, and the movie won three FAMAS awards: Nino Muhlach for Best Actor, and Dolphy and Melissa Delgado for Best Supporting Actor and Actress.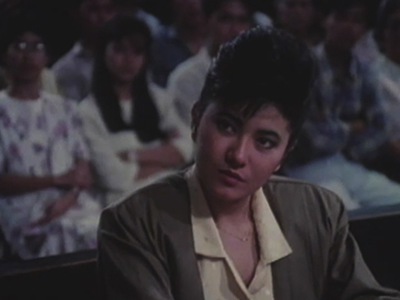 3. Kailan Mahuhugasan ang Kasalanan? (1989)
Lorna Tolentino, Richard Gomez, Eddie Garcia, Helen Gamboa, and Pilar Pilapil star in this lesser known Brocka film on family and its complicated dynamics. Monica (Tolentino), a young attorney, grew up as the apple of her parents' eyes, despite their strained relationship with each other. When Dona Beatriz is mysteriously killed, their new cook Adora (Gamboa) is accused of her murder, but Monica's fiancé Robert steps up to defend her, believing in her innocence, while Monica takes the role of prosecutor. As the case unravels, family secrets are revealed and they discover Adora is Monica's mother. Will they catch the real killer, and will the family ever find happiness?
4. Burgis (1981)
Gabby Conception is Juni, a spoiled, rich young man who has once again flunked out of a prestigious school. His exasperated parents send him to an "ordinary" college (the only one that accepts him, after a bribe) to teach him a lesson and give him his last chance to prove his worth. He starts to fall for a classmate Nedy, (Amy Austria) despite already having a rich and snobby girlfriend, Sheryl (Isabel Rivas). Will Juni ever learn his lesson and grow out of his entitled ways?
Catch these movies and more on iWant TV this May. Viewers can watch anytime, anywhere by creating an account on iwantv.com.ph and by downloading the latest iWant TV App version from Google Play and the App Store. iWant TV is available to all ABS-CBNmobile, Smart, Sun, Talk 'n Text, PLDT Home, Globe and TM subscribers. Visit iwantv.com.ph to access iWant TV's content.
iWant TV is ABS-CBN's over-the-top content platform exclusively available in the Philippines. It gives Kapamilya fans access to their favorite shows online, wherever they go at any time they want. Users can keep up with Kapamilya teleseryes, shows, actors, and have access to exclusive content, with iWant TV's vast library of content, categorized and labelled conveniently.
Rapidly transitioning into a digital company, ABS-CBN leads all media networks in bringing its content online to address the change in the Filipinos' viewing habits. Aside from radio and television, ABS-CBN has also become the leader in the local music, film, cable TV, and publishing industries and is also the pioneer of digital television in the country.