Social media personality Lloyd Café Cadena reveals tips on how to deal with heartbreaks and former loves in his first book under ABS-CBN Publishing (API) entitled "Ex-Rated: ex – (noun) lubak, wrong turn, mistake, hayop."
The new book features Lloyd's straight-out yet hilarious take on the right way to be unloved, the same way he presents his hit online videos and posts. He currently has close to 850,000 YouTube subscribers and 4.8 million Facebook followers who enjoy humorous anecdotes, memes, challenges, and short films he posts online.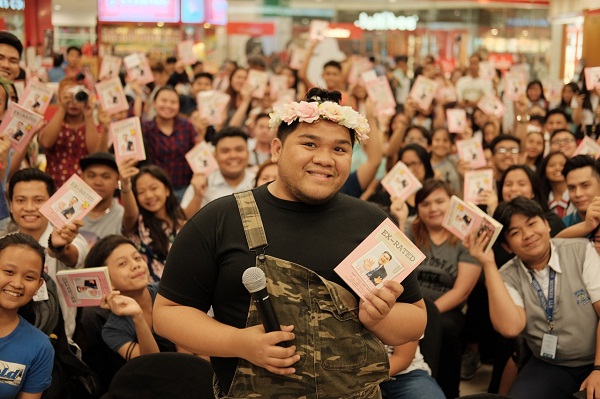 Lloyd, who is one of Adober Studios' content creators,delivers an engaging vibe in this self-help manual. According to his talent manager, Ely Concord III, it features relatable and realistic stories about getting through heartbreak the gradual way.
"In this book are all the Ex-Rated files that we usually experience. It contains real life stories of moving on and other painful experiences in our search for 'the one,' Ely wrote in the book's foreword.
The latest API offering highlights the many reasons of heartbreaks, common breakup lines, the struggles of the one left behind, and the realizations later on.
Lloyd shares tips on what to do when faced with an ex such as saying no to haggard looks, practicing the art of ignoring, and pretending to be busy.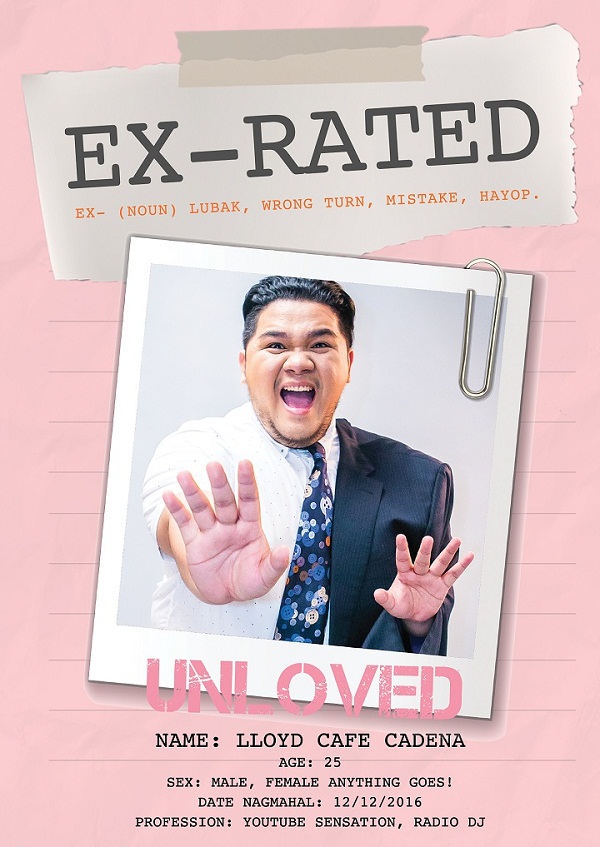 He also said that in order to fully recover from exes, it is important to veer away from places where old flames usually go, to avoid investigating on their current status, and to start loving oneself a little more.
The author, who is a Top YouTube Personality awardee in Influence Asia 2017, also shared his answers on some of the questions from his current radio program with DJ Kara Karinyosa and his thoughts on letters and stories from brokenhearted fans.
Discover the art of moving on from Lloyd in the new "Ex-Rated: ex – (noun) lubak, wrong turn, mistake, hayop" book, now available in leading bookstores nationwide for only P185.