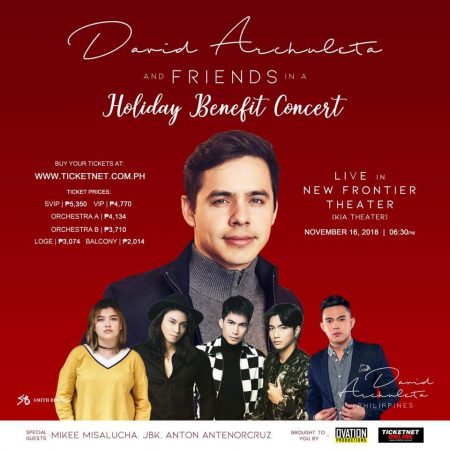 On November 16th, American Idol alumnus David Archuleta will join local Filipino artists on stage at the New Frontier Theater (formerly known as Kia Theater) to support a local charity, Mabuhay Deseret Foundation. The holiday concert will begin at 6:30pm with opening acts by JBK, Mikee Misalucha, and Anton Antenorcruz.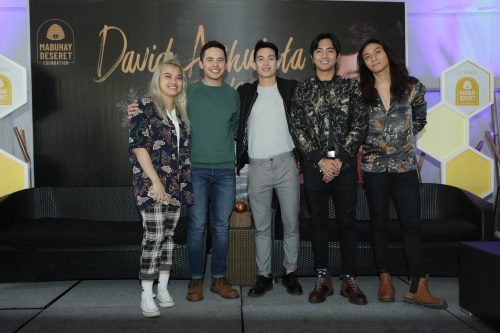 David Archuleta will be in the Philippines to promote his new Christmas album, 'Winter in the Air,' which recently came out. Archuleta has been a Filipino favorite since his American Idol days and in 2008 with his debut hit single 'Crush.' He became closer to Filipino audiences in 2012 when he became part of the TV5 mini-series "Nandito Ako" with Jasmine Curtis-Smith. He also recorded an album of OPM covers such as "Forevermore," and "I'll Never Go."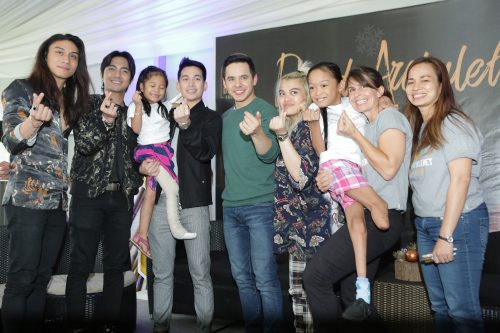 The holiday benefit concert marks the 30th Anniversary of the Mabuhay Deseret Foundation, which works to provide free surgeries to correct conditions such as cataracts, cleft lip, and clubfoot.
Foundation Director, Melody Ledesma, says, "Mabuhay Deseret is different than most surgical charities in the Philippines because we partner with local Filipino doctors and hospitals. This allows patients to receive care from start to finish, including speech therapy for cleft patients, and physical therapy for orthopedic patients."
David Archuleta calls on his social media followers by saying, "I would love for you to join me and my friends Anton Antenorcruz, Mikee Misalucha, and JBK as we pay tribute to the great work that this foundation is doing." He also adds, "Your tickets will help provide operations for patients with cataract, cleft lip, clubfoot, and crossed eyes, so we hope to see you there!"
Tickets are available on Ticket Net at: https://bit.ly/2q8OXYU