East Zone water and used water concessionaire Manila Water has partnered with the City Government of San Juan through its City Environment and Natural Resources Office (CENRO) to raise awareness at the barangay level on the provisions of the Ecological Solid Waste Management Act of 2000 or Republic Act 9003 and The Philippine Clean Water Act or Republic Act 9275.
About 200 senior citizens and homeowners of Brgy, Corazon De Jesus participated and pledged their commitments to help protect the environment through proper waste segregation as well as have their septic tanks desludged.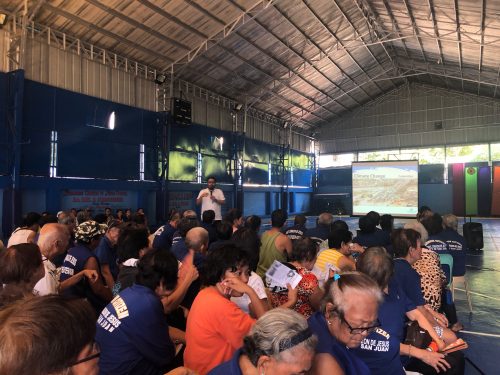 During the event, Manila Water also shared the importance of East Zone's advocacy program called "Toka Toka", the first and only movement in the Philippines on used water management. Manila Water also communicated the four ownable acts or 'tokas' following four simple acts that include proper disposal of garbage, availment of desludging services, connecting to Manila Water's sewer network, and supporting Manila Water's community-based sanitation projects.
In a related development, MMDA Project Officer Sammy Brown also discussed the role of the agency in solid waste management while the City Environment and Natural Resources Office (CENRO) of San Juan discussed their city ordinances pertaining to the two laws mentioned above.
Manila Water is the service provider of water and used water services to more than 6.5 million residents in the eastern portion of Metro Manila and Rizal province.