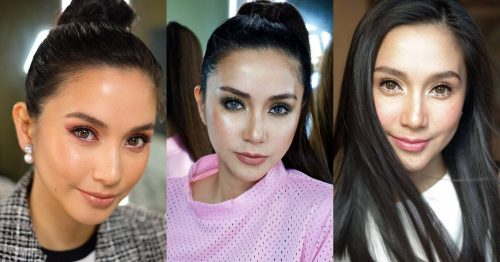 Mariel Rodriguez-Padilla is a happy woman. Married to action superstar Robin Padilla for eight years now, Mariel is a picture of contentment. She could not ask for more.
There had been challenges, like her difficult pregnancies, her weight gain, but all these she has overcome.
"When I married Robin, the biggest challenge we faced was when I couldn't keep my pregnancies," she reveals. She also gained pounds when Isabella was born. But having Isabella (almost two years old) in her life made her think less of herself, and more of others. "She has taught me to be truly selfless. You would be surprised the lengths you can do for your baby. It's limitless," says Mariel.
Mariel married Robin in 2010. After years of trying to conceive, Isabella was born in 2016, in the US. Robin, Mariel says, is a good provider and is very appreciative of what she does to the family.
When asked what her priorities in life are, Mariel answers, "motherhood and Robin equally, then career."
Mariel is happy and proud of Maria Isabella and regularly posts her daughter's snap shots on her social media accounts. Netizens are only too happy to see them. How does she want Isabella to become? "I want her to be happy and free-spirited. She can choose what path she wants to go to."
Having a husband as hot and sexy as Robin, Mariel is not jealous even when she sees women flirting with her husband.
She indulges herself in the "me" time.
She went to Marie France religiously thrice a week to get back into shape. "Me time is so important because 'me' comes last all the time. So when me time comes it's like… oh wow!"
Mariel Rodriguez is a talent of Asian Artists Agency. For inquiries, please call (02) 855-4765 or (02) 405-4423, email info@asianartistsagency.com, and visit fb.com/asianartistsagency