A week before elections, Meralco announced that it is prepared for the May 14 polls, as more than 180 generator sets will be on standby on election day, to be carried by roving Meralco crews. These generator sets intend to provide basic lighting to polling and canvassing places in case of unexpected power interruptions. More than 300 floodlights will also be ready for deployment and use in case of emergencies, but Meralco also advises polling centers to bring backup lights as well as extra precautionary measure.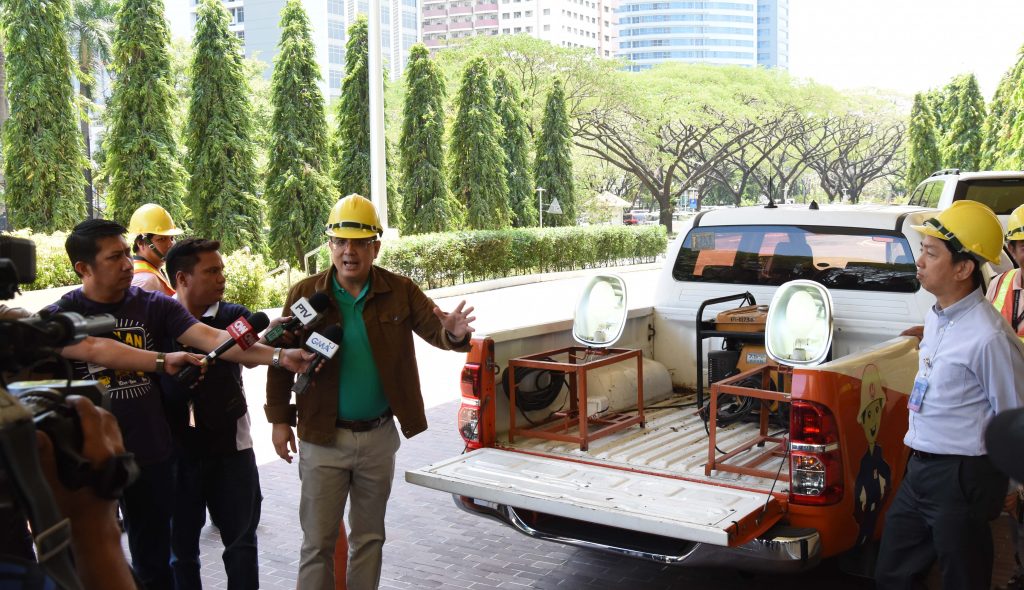 On May 14, Meralco will have on duty close to 500 responding crews, who will be working 24/7 to ensure that Meralco is prepared to respond to any eventualities.
Meralco also reminded those who will be manning the polling and canvassing centers to avoid plugging in unnecessary appliances to avoid overloading and octopus wiring. Meralco also advised the public to refrain from using balloons, firecrackers, confetti, and party poppers near overhead lines and facilities to avoid tripping and power interruptions.
Meralco announced that it has finished its inspection of polling and canvassing centers within its franchise area, and has already made the necessary recommendations to the respective school and building administrators to address potential problems.
For any election-related concerns or inquiries, Meralco advised the public of its HalalanHotline Numbers: 632-8118, 0920-9716211 (Smart), 0917-5516211 (Globe), or 0925-7716211 (Sun). Meralco can also be reached for election-related concerns at twitter @meralco or facebook at www.facebook.com/meralco