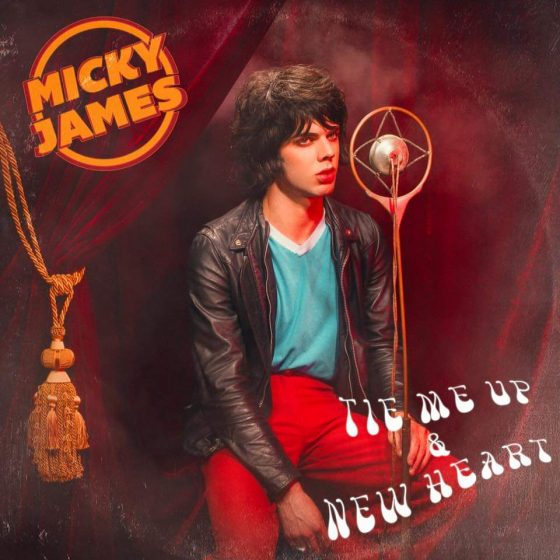 Taking influence from Brit rock legends, David Bowie, The Clash and The Rolling Stones, Micky James creates gritty glam rock'n'roll with pop sensibilities.
Inspired by the authentic energy of 60s and 70s iconic rock bands, Micky James is successful in crafting a modern and fresh approach to a timeless genre, "I wanted to take pieces of nostalgia and give it a contemporary twist", explains James. Successfully taking his vision and turning it into a reality, Micky James' music has been resonating with listeners.
Micky James was recently featured in Billboard and Live Nation One's to Watch. His two new singles entitled 'New Heart' and 'Tie Me Up' burst with unshakable energy, featuring Micky James' signature sound of pulsating drum beats, driving bass lines and powerful gritty vocals.
Micky James is off of Dirty Canvas (American Authors, Young Rising Sons) and is set to perform on a nationwide tour sponsored by Sirius XM Alt Nation's Advanced Placement.
Listen to Micky James' Time Me Up and New Heart.