Miss Universe Philippines chapter hopes that Miss Universe 2018 Catriona Elisa Gray's win would rekindle interest in promoting various women's issues in the country.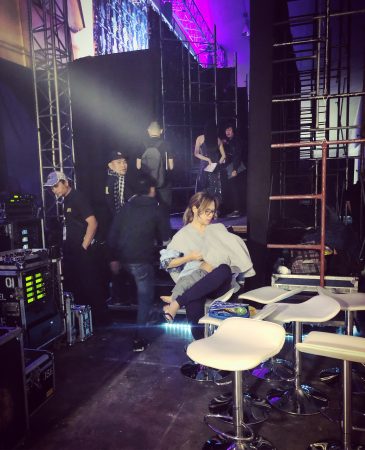 "Recent current events have averted our attention and we hope this win brings us back," said Miss Universe Philippines 2018 judge Arch. Richelle Louise Singson-Michael.
Singson-Michael, alongside designer Monique Lhuiller, is a Filipina who became a part of this year's all female judges lineup, marking the first time in the pageant's 67-year history. With seven women in the judges panel, this year's Miss Universe truly lived up to its theme of "Empowered Women".
Singson-Michael is an architect and a businesswoman, following the footsteps of her father, Luis "Chavit" Singson. She is the CEO of Platinum Skies Aviation and FinTech Casha.me, and the Vice Chairman of the LCS Group of Companies. She is also known as the woman behind the most successful hosting of the Miss Universe 2016 as she served as the Chairman of the Host Committee.
One of the issues Singson-Michael firmly believes that need attention is breastfeeding. Groups had also been proposing for a better breastfeeding bill in the country to improve public investment for child and maternal health programs.
Recently, Senator Grace Poe's First 1,000 Days Bill has been signed into law by President Duterte. It includes antenatal care, maternal immunizations, counseling particularly on breastfeeding, provision of micronutrient and dietary supplements, and routine immunizations for babies.
Singson-Michael hopes that the newly signed First 1,000 Days Law will be a strong support in educating the public about breastfeeding. "I personally experienced the lack of facilities as a working, breastfeeding mother. I hope this new law, and Miss Universe advocacy activities in line, will finally take away the stigma of breastfeeding in the country," Singson-Michael said.
Singson-Michael dominates not just in her businesses, but also in her personal life. She is a mother to her two sons, Laker and Lucas, and a wife to husband Richard Michael. She is an advocate of empowering women, especially working mothers who juggle the busy schedule of being a professional and being the light of the home. In her recent Instagram post, Singson-Michael is seen breastfeeding her 13-month-old son Laker Michael as she affirms her stand on her advocacy.
Singson-Michael expressed her excitement to work with the newly crowned Miss Universe in further advocating women empowerment in the Philippines.
"We're excited to work with Ms. Gray to bring attention to these topics as she goes about her duties as the new Miss Universe," Singson-Michael said.
At the press conference held after the pageant, the newly crowned Miss Universe 2018 Catriona Elisa Gray was asked about her plans as Miss Universe 2018. Although Gray clearly expressed her intent to expand her education advocacy, she also said that she is willing to lend her voice to advocacies that will empower women.
"I think Miss Universe is a wonderful platform that we promote diversity and women empowerment. Why? Because we are achieved women who have stories, who passions, who have careers. We've congregated together, have represented our countries and are given these platforms to voice what we love, what we are passionate about, and what talks our heart. So that to think you can have that many countries coming together in a collaborated effort." Gray said.
Gray with Singson-Michael arrived home last Dec. 19, 2018 to meet and thank the Filipino supporters before she flew to New York to start her Miss Universe journey.