LOTTE produces only premium confectioneries by using superior ingredients. One example is their best-selling Pepero Almond.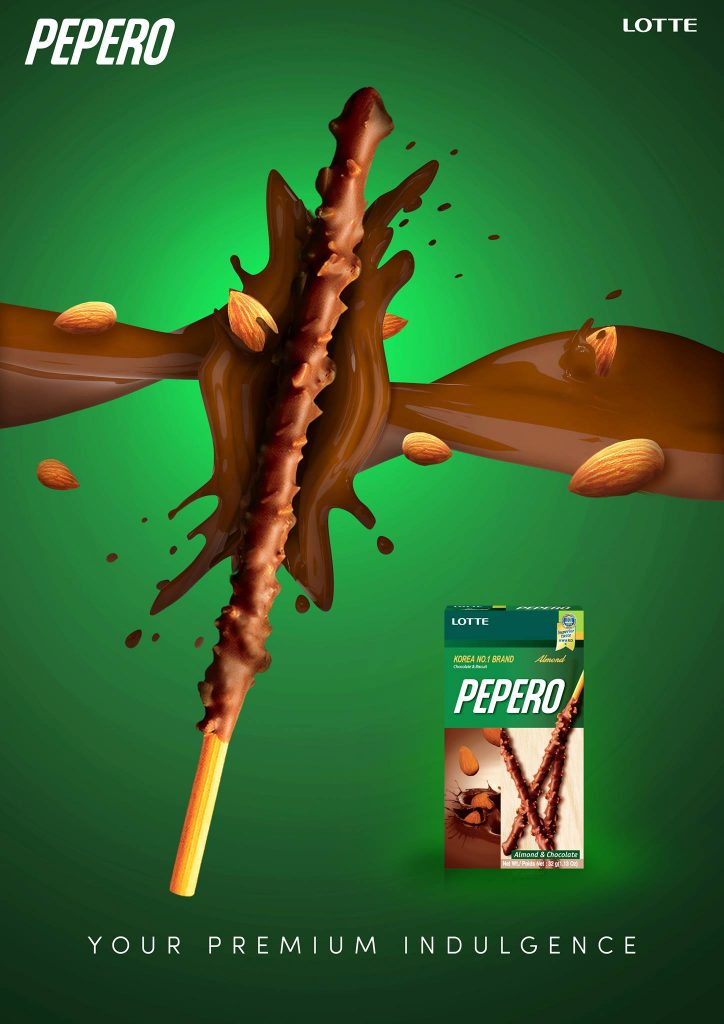 Rich and tempting with a tinge of nuttiness from high-quality Californian almonds, Lotte only uses high-grade cacao beans from Ghana. A favorite amongst chocolate lovers, a stick of Pepero Almond —biscuits covered in premium chocolate and crunch-coated with almonds—is definitely a sweet & premium indulgence.
Each box of Pepero Almond is delightfully baked into crunchy biscuit sticks, enrobed in rich chocolate, and topped with real almonds. Chocolate-lovers will appreciate Pepero Almond biscuit's irresistible flavors which leave a lingering delightful taste of only the finest of ingredients.
With Pepero Almond, everyone can enjoy premium indulgence that's perfect for any moment, right at their fingertips. No wonder it's a hot item in major supermarkets & convenience stores nationwide.
If you don't believe us, see it for yourself & get tempted with the video below: