Singapore's streets maybe painted with bold shades and hues but what really adds color and brings it to life is passion. For its budding yet thriving art scene, this fiery spirit is undeniable as it cultivates a vibrant art ecosystem with world-class galleries and museums, grand art events and artist communities where passionate locals are slowly molding their own brand of creativity.
An abundance of art havens
Singapore is a place teeming with possibilities for art enthusiasts and collectors because of its abundance of galleries, museums, and studios. Those looking for the ultimate visual feast can enjoy thousands of carefully curated treasures inside varied and unique spaces, be it specialized institutions or modern cultural hubs.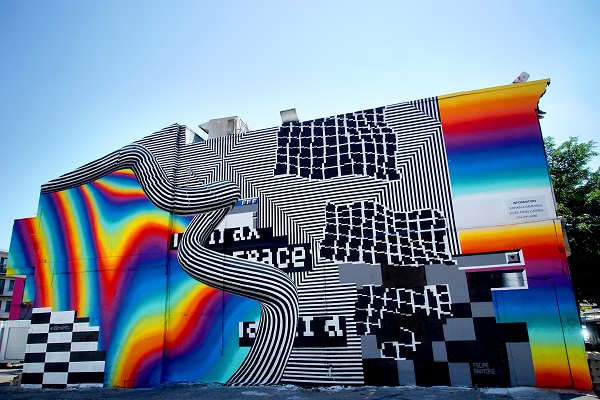 Unleash your inner culture vulture and go museum hopping around some of the city's must-visit spots like the Art Science Museum, offering remarkable exhibits which perfectly blend art and science. For your next stop, discover an extensive collection of Southeast Asian masterpieces at the country's first art museum, the Singapore Art Museum.
Another top-placer on the list is the National Gallery Singapore, the largest public collection of modern art in Singapore and Southeast Asia. Stand in awe of the 8,000 diverse artworks the gallery has amassed, including world-class pieces from revered artists like Filipino pride, Juan Luna, in an exhibition entitled Between Worlds: Raden Saleh and Juan Luna.
For a more intimate art appreciation, there are also a multitude of trendy, independent galleries and studios. Artistry is a gallery and café that weaves creativity into its exhibits, furniture and even its tableware which are crafted by local potters. Explore a revamped military encampment, Gillman Barracks, which holds 13 galleries brimming with contemporary jewels and hosts one of the coolest multi-arts events during the Singapore Art Week, Art After Dark. Another refurbished spot is the Kult Gallery, a colonial building where surrealism meets street culture as seen in its displays, prints, paintings, t-shirts and tote bags.
Art beyond four walls
Art'sfluidity can never be confined to the walls of museums and galleries which is why it trickles into the LionCity's streets, walls and neighborhoods. Soak up art in some of the city-state's cultural enclaves where street artists create amazing murals in its corners and back alleys and craftspeople showcase their passion in different forms like cups of coffee at specialty cafes or unique clothes at quaint boutiques.
Kampong Glam is home to all things artsy with its independent shops like The Blog Shop and Know It Nothing, and interesting cafes like I Am Cafe. The district's Haji Lane is a work of art in itself with its colorful shops, emblazoned with bold street art.Another charming street art-filled neighborhood is Tiong Bahru,a favorite among hipsters because of its cool spots like the quirky bookshop, Books Actually and pioneer third wave coffee hub, Forty Hands. Challenging Tiong Bahru as the new "it" neighborhood is Jalan Besar with artisanal coffee shops like Chye Seng Huat Hardware and galleries like At Ease Gallery and the Artists Village, Singapore's first artist colony that promotes more radical and unconventional ways of artistic expression.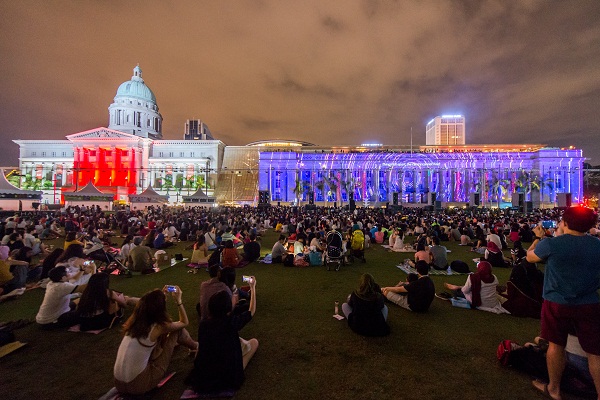 An explosion of visual spectacles
At the start of every year, Singapore explodes with a burst of colors, lights, and arts with the Singapore Art Week. On its sixth edition to be held from January 17 to 28, 2018, the festival brings together all sorts of passionate individuals like renowned artists, art aficionados, collectors and enthusiasts for a twelve-day celebration complete with a diverse range of activities from fairs, exhibitions, walking tours, and lifestyle events, to art and culture forums. A joint project by the National Arts Council, the Singapore Tourism Board, and the Singapore Economic Development Board, the event showcases the country's position as Asia's leading arts hub.
Take a journey along the sprawling grounds and be inspired by stunning creations of the finest regional artists from over 100 galleries at Art Stage Singapore 2018 in Marina Bay, the flagship platform of the Southeast Asian art world. At this year's Art Stage Singapore,pinoys can take pride in the work of Filipino artist Melissa La O' with her first solo show "Eden" which features large-scale oil paintings of flowers, landscapes and foliage seemingly belonging to an ethereal tropical paradise.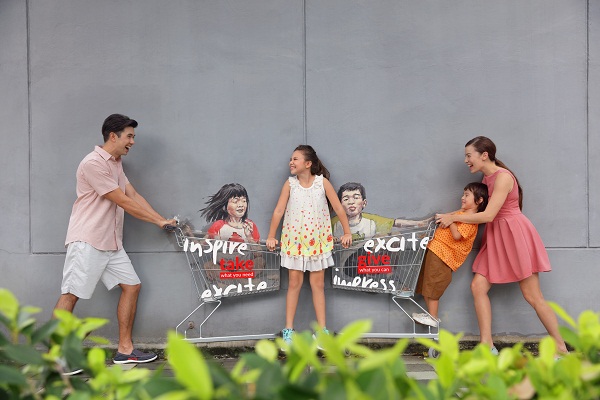 Wander through the festival's different art trails like ARTWALK Little India and enjoy beautiful murals, public art installations, and free performances, and Art from the Streets which displays the history of street art through its 200 works by 50 of the world's best street artists. Art lovers can also head over to the Civic District and see iconic buildings like the National Gallery Singapore and the Esplanade turn into a fantastic backdrop for the spectacular multimedia projection mapping, Light to Night Festival 2018: Color Sensations.
So visit Singapore, immerse yourself in its booming creative culture andexplore a brilliant world of art!