Starting today, May 2 and all Wednesdays of May from 3:00 PM to 6:00 PM, select customized Starbucks Frappuccino® blended beverages will be sold for only ₱100.00 for a Grande size.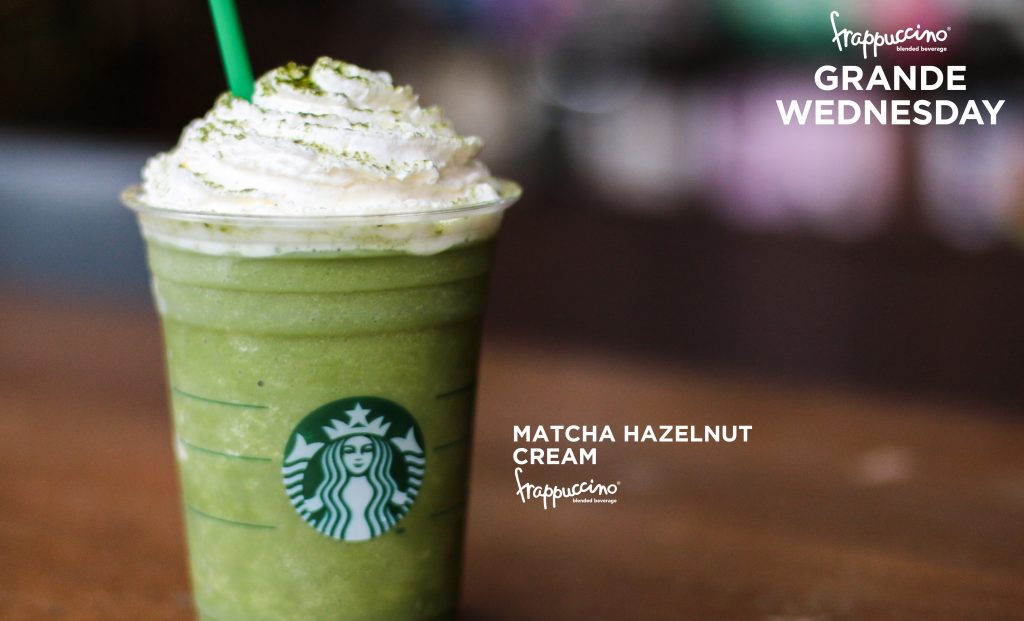 May 2 – MATCHA HAZELNUT FRAPPUCCINO® BLENDED BEVERAGE
Your favorite Green Tea Frappuccino® is infused with sweet and buttery Hazelnut syrup to create a popular combination of flavors!
Whipped cream and a dash of matcha powder complete this drink.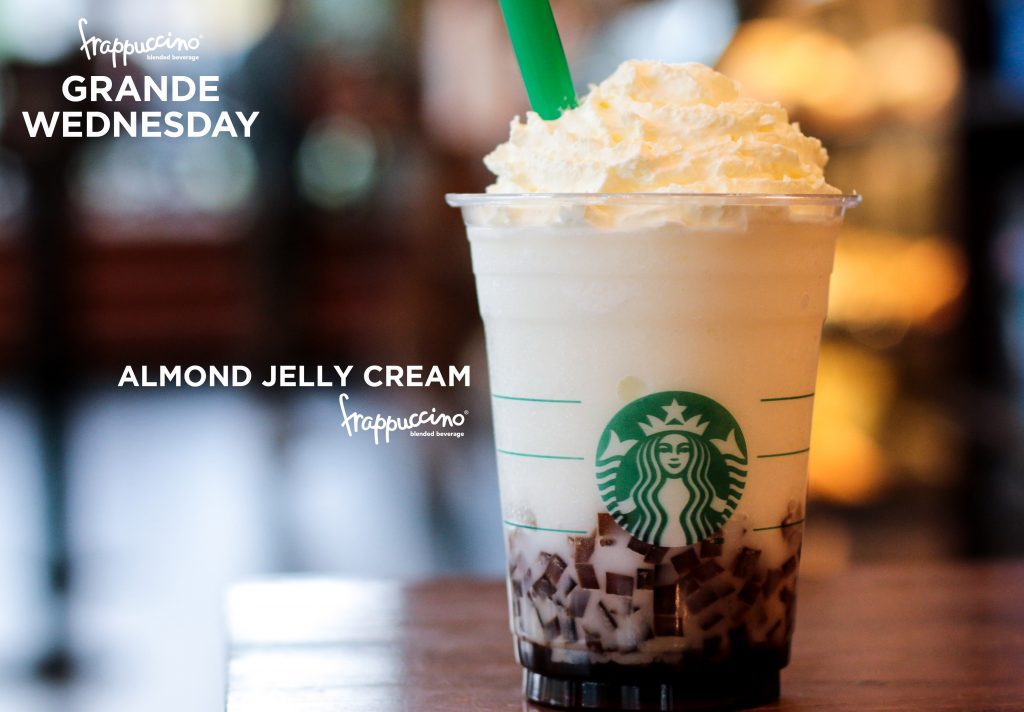 May 9 – ALMOND JELLY CREAM FRAPPUCCINO® BLENDED BEVERAGE
Aromatic Almond syrup blended with milk and over our signature coffee jelly cubes make a light and refreshing Frappuccino® drink.
This beverage is finished with whipped cream for just the right amount of creaminess.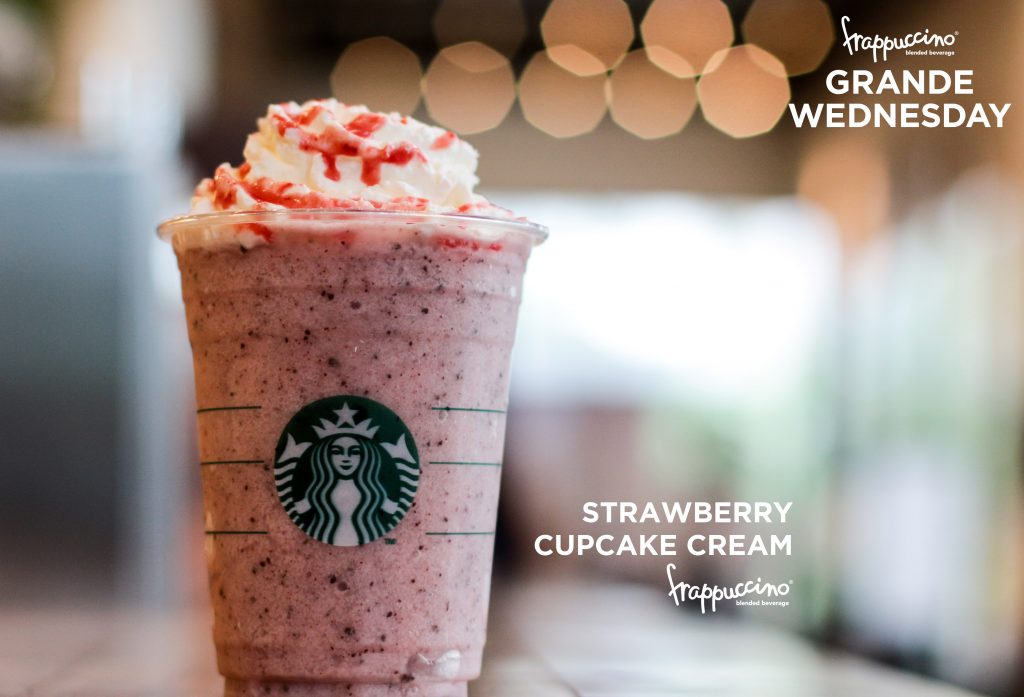 May 16 – STRAWBERRY CUPCAKE CREAM FRAPPUCCINO® BLENDED BEVERAGE
Frappuccino® chips dense with chocolate and coffee taste are blended into Vanilla Frappuccino® then mixed with sweet-tangy strawberry sauce for the perfect pink indulgent beverage! Toppings of whipped cream and strawberry sauce make this an Instagram-ready drink.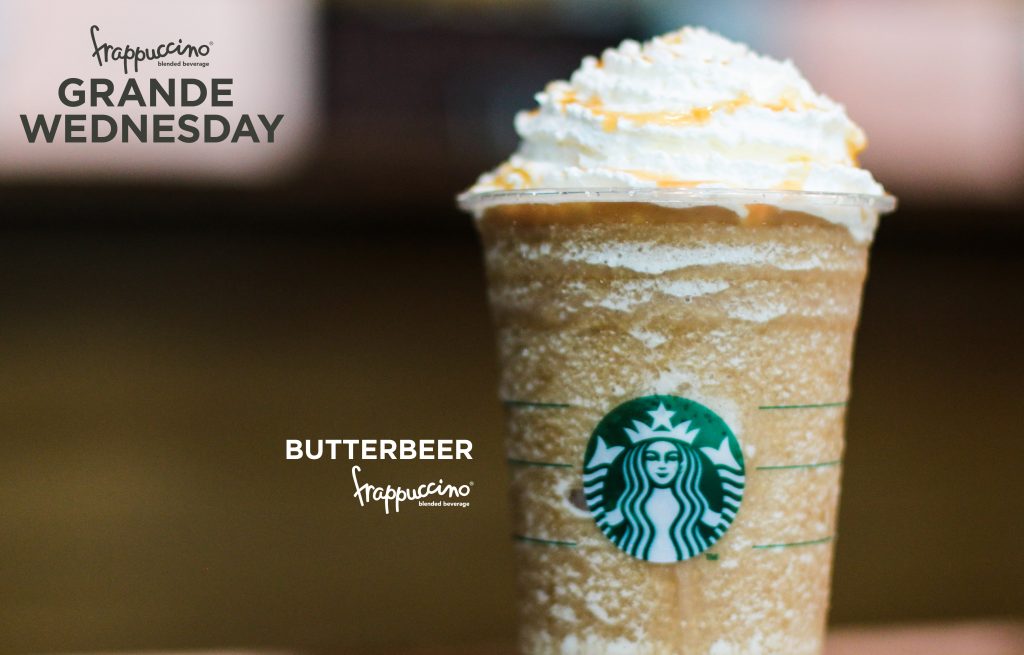 May 23 – BUTTERBEER FRAPPUCCINO® BLENDED BEVERAGE
Caramel lovers, rejoice! Caramel and Toffee Nut syrup blended into coffee Frappuccino® make a delectable concoction. Buttery-sweet caramel drizzle toppings contrast beautifully with the vanilla notes of regular whipped cream.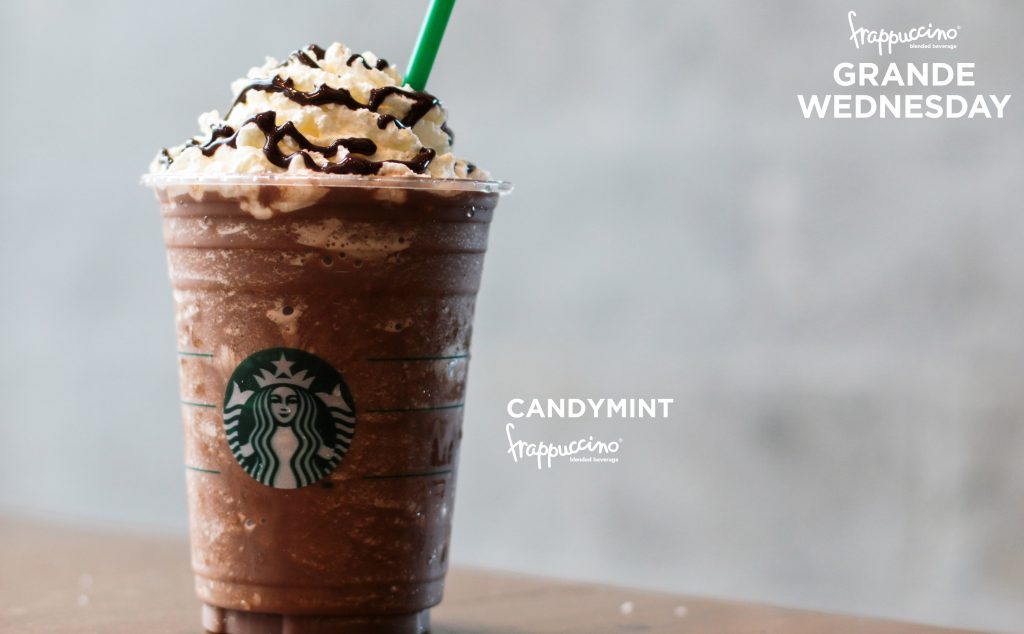 May 30 – CANDYMINT FRAPPUCCINO® BLENDED BEVERAGE
You can never go wrong with chocolate, mint and coffee. Our classic Mocha Frappuccino® with extra chocolate flavor is infused with mint syrup for a splash of cool, complementing the intense coffee notes of this drink. Chocolate drizzle over regular whipped cream lend more chocolaty goodness to this beverage.