Starting August 18, UBE Express will offer free rides to the public going around Araneta Center via its articulated bus for three straight weekends.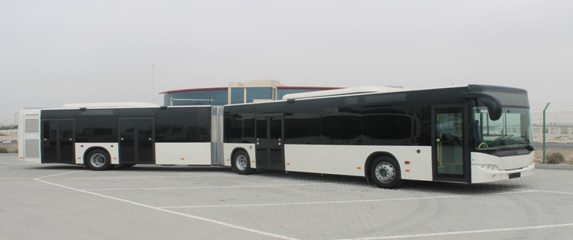 The articulated buses will pick up and drop off passengers at the Araneta Center Bus Station, the Smart Araneta Coliseum Green Gate, the Ali Mall on General McArthur Avenue and the Manhattan Heights on General Romulo Avenue on August 18, 19, 25, 26 and September 1, 2 and 3. The scheduled dispatches are at 8 am, 10 am, 12 noon, 3 pm, 5 pm and 7 pm.
These trips are a prelude to the upcoming launch of UBE Express' premium point-to-point route that will run from Araneta Center to the Ninoy Aquino International Airport terminals 1, 2, 3 and 4, and back, which will be launched on September 3.
UBE Express' articulated buses are 61-feet tall and can accommodate up to 156 passengers.
Meanwhile, Araneta Center's environment-friendly e-shuttle services will remain in operation all days of the week from 12 noon to 9 p.m. The service, which picks up and drops off passengers at the Gateway Mall and Ali Mall, is a unique and free offering of Araneta Center to its shoppers and senior citizen visitors.
At 35 hectares, the Araneta Center is one of the biggest mixed-use commercial hubs in the country.
Visit www.aranetacenter.net for more details or follow our social media accounts: @aranetacenter on Facebook and Twitter and @thearanetacenter on Instagram.