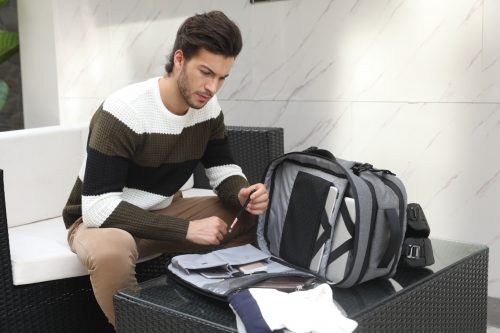 The long Christmas break is almost here and you're probably gearing up for the holiday you've had planned for months. Or perhaps you just booked a last-minute trip with your family or loved ones. Either way you're going to need a travel bag—something compact yet spacious with different compartments for your travel essentials.
If you're used to traveling, you know the golden rule which is to always travel with hand carry as much as you can so you don't get caught out with any exorbitant handling and excess baggage fees at the airport. And since most airlines are extremely strict with luggage, the easy way around the problem is opting for smaller and lighter travel bag but would still allow you to neatly tuck all your belongings without any problem.
This holiday, multi-brand store Urbanize is introducing one of its latest brand offerings, U®.
The versatile bag for work and play. U® Basic Tech Haul Carry-On 2in1 bag has an innovative detachable design that allows you to carry as one backpack or divide as a briefcase/backpack for your tech essentials and another backpack to carry your travel essentials.
U® brand is designed to reinvent the everyday urban carry by creating products that keep your gear organized, protected and accessible, so you are free to explore and succeed in the urban world.