It is quite refreshing and reassuring that there are reliable mainstays of uncompromising elegance and hand-craftsmanship, amidst the age of mass production and run-of-the-mill designs. Such unwavering resolve does not happen overnight; it is nurtured over time and allowed to emerge and flourish on its own, benefitting from new innovations in components and groundbreaking creativity. The artful and highly skilled craftsmen of the Marikina shoe industry have not only stood the test of time, but have continued to thrive because of their dedication to the art and craft of shoe-making guided by a commitment to remarkable quality.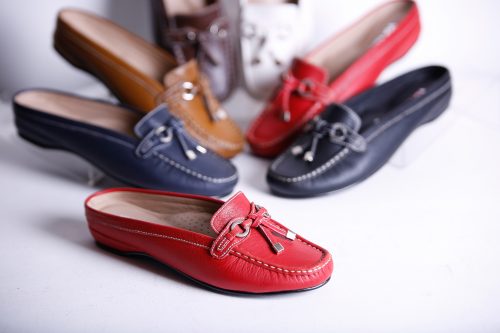 This is the basis upon which Via Venetto has made its own legacy. Generations of stylish Filipinas have completed their looks in grand fashion or quiet elegance by means of a pair of Via Venetto shoes. Both the grand dames of high society and the trailblazing millennial ladies have all been touched by – and have experienced – the distinctively unique sensation and feeling of wearing VIA VENETTO shoes.
Each and every pair of these shoes of "art executed in leather" has been shaped by the vision of Tsarina "Tsin" Pajaro-Inocian, and executed by the skillful hands of the Marikina craftsman on the world's finest leather, guided by an uncompromising eye for detail. Tsin has brought all her experience as a graduate of the College Fine Arts, UP in crafting shoes, working closely with herteam in the creation of undeniable beautiful, comfortable and durable shoes that find themselves on the feet of stylish ladies of all ages. These ladies have a keen awareness of self-worth, and therefore do not settle for the mass-produced and the common-place.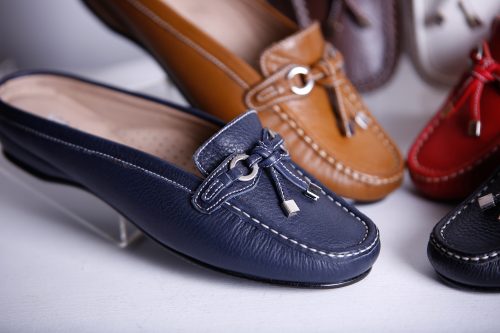 Via Venetto shoes unite the new with the classic, and promise the highest level of quality that can only come from dedicated skilled craftsmen, fine quality leather and continuos innovation.