Filipinos do the country proud once more! Team Philippine All Stars, composed of Michael David Bodin, Bernard Palad, and Krissha Viaje, took home the top prize in the Spring 2018 edition of 'I Can Sing in Japanese!'.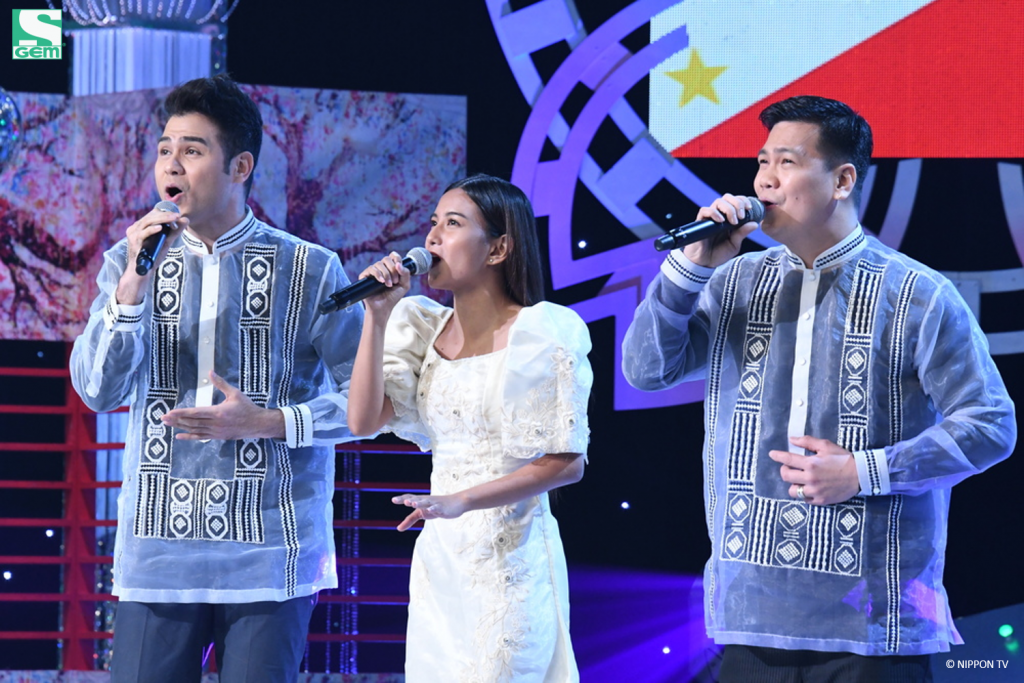 A singing competition that transcends beyond borders, heritage, and race, 'I Can Sing in Japanese!' showcases singing talents from all over the world, all sharing a passion for Japanese music. The program, hosted by Masahiro Nakai of SMAP fame and actress Nishio Yukari, has been broadcasted by Nippon TV in Japan since 2011 and by GEM in Southeast Asia since 2016.
Team Philippine All Stars sang 'Winding Road' by Ayaka x Kobukuro in the first round, followed by 'Chiisana Koi no Uta' by MONGOL800 in the finals. Their rendition of both songs earned high praise from the formidable panel of judges, which consisted of industry figures Nanase Aikawa, Tokiko Kato, Kosetsu Minami, and Shigeru Matsuzaki.
GEM is available on SKYCable Channel 116 in Metro Manila and on Channel 222 in Cebu, Davao, Bacolod, Iloilo, and Baguio, as well as other cable operators nationwide.