From household names like Karl Lagerfeld and Zac Posen, to industry darlings like Jeremy Scott and Cara Delevingne, Magnum has partnered with the most iconic figures in fashion. This May, your favorite Belgian chocolate ice cream indulgence unveiled their latest collaboration with two of the most celebrated names in the industry today: world renowned designer Alexander Wang and supermodel Bella Hadid.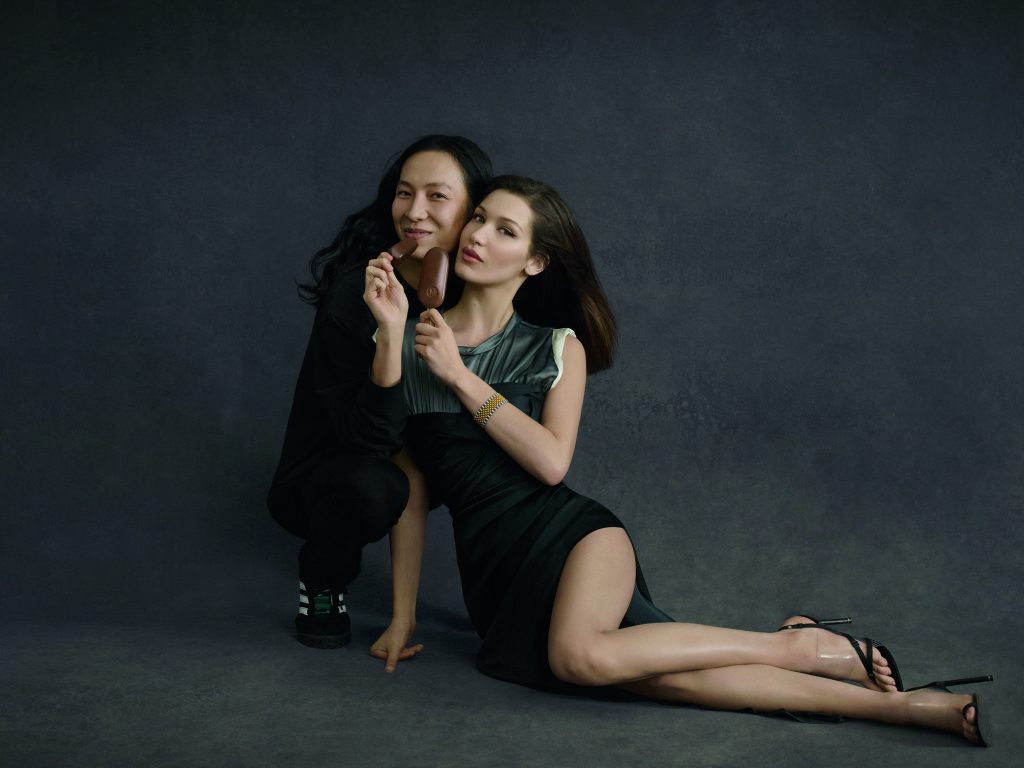 The two were officially revealed as the new global brand ambassadors during the launch of Magnum's new #TakePleasureSeriously campaign, held at Cannes during Film Festival season. The campaign celebrates Magnum's long heritage of craft and Belgian chocolate expertise. Just as Magnum uses the best quality ingredients to create the most pleasurable ice cream experience, Alexander and Bella take their distinct crafts seriously, showcasing their signature styles in everything they do, and inviting everyone to #TakePleasureSeriously.
"The collaboration with Magnum has been all about pleasure and indulgence. Working with Bella to show the expert craft that goes into a Magnum is something I am very proud of. It's great to collaborate with Magnum on this campaign, showing people the importance of pleasure in life," said Alexander.
The top fashion designer seeks fulfillment the most in being able to do what he loves everyday. He goes to work always feeling inspired because of his passion for his career. "Everyday, if you're not having fun or enjoying what you do, then it's just not worth it," he adds.
For Bella, it's about finding the right balance between work and having time for yourself and the things that you love. "I appreciate the pleasures in life and am not afraid to indulge in between the chaotic pace of modelling," she said.
Alexander encourages all pleasure seekers to find what they love and what they're most passionate about and just have fun. As a word of advice from Bella, "Eat ice cream a lot. Always remember to take time everyday to do something for yourself and just keep yourself happy."
#TakePleasureSeriously with Magnum, available in all leading supermarkets and convenience stores.