Before they go bumper to bumper in an all-new season of HISTORY's Celebrity Car Wars, Xian Lim and Diego Loyzaga get up close and personal with fans in HISTORY CON 2018 from August 10 to 12 at World Trade Center, Pasay City.
Celebrity Car Wars is an automotive reality entertainment series in which six new popular, socially connected, outspoken, pampered, and coiffured celebrities embark on an eight-week road to automotive discovery. Expect faster and fiercer encounters as HISTORY and Caltex join forces in bringing viewers an all-new turbocharged season on September 2018.
"As Celebrity Car Wars shifts into full gear, Caltex is once again pleased to be part of a journey that showcases how Techron's high-performance fuel can help vehicles deliver under more challenging scenarios," says General Manager of Sales & Marketing Support for Caltex, Carlos Rey C. Castaños.

HISTORY's partnership with Caltex stems from the two companies' shared values and commitment on the promotion and advancement of the automotive world.
"We are delighted to launch Celebrity Car Wars as the key driver of HISTORY's global multimedia event, 'Car Week' to bring the best of automotive series and special features to our target audience in Asia," said Leena Singarajah, Managing Director of A+E Networks Asia.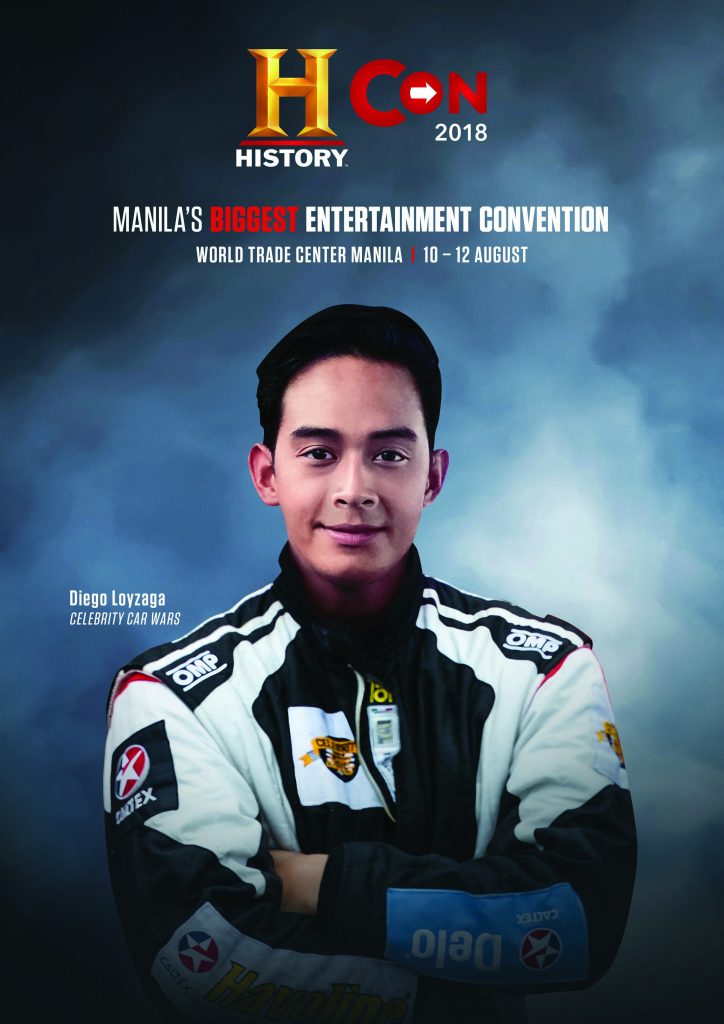 In this new season, six new celebrity contestants from widely different backgrounds go head-to-head in a series of exhilarating four-wheeled feats. Watch how the free-spirted young actor Diego Loyzaga proves that when it comes to wheels, the new is always the better. From modeling and acting to hosting stints, Xian Lim shows viewers a never-before-seen side to him as he uncovers his hidden passion for cars in this series.
As one of her country's key health and fitness influencers, Thai R&B idol Lydia Sarunrat faces different challenges with a strong and independent personality that goes beyond her goddess-like beauty and angelic voice. Known for co-producing and directing top-caliber films since 1995, Malaysian actor, producer, and director Hans Isaac still has a lot to offer.
Can Thai-Australian actor and martial arts practitioner Matthew Deane kickstart a new career in automotive? Singapore's Munah Bagharib, from the famous YouTube comedy duo Munah & Hirzi, definitely makes a fun and strong addition in the competition!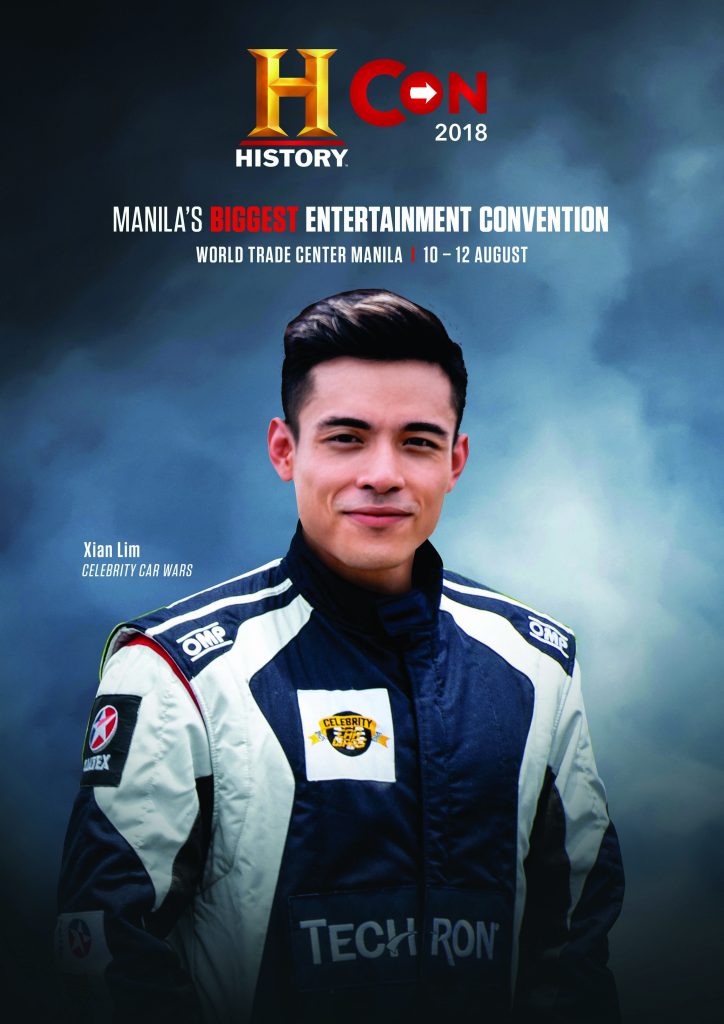 "Viewers can expect celebrity antics as well as professional tips and tricks to help drivers improve their drive to gain better fuel economy, including how the right fuel can maximize power and increase engine reliability," says Castaños.
Adding to Filipino pride are car racing experts Gaby dela Merced and Michele Bumgarner who will guide the contestants in every obstacle as their mentors.
Hosted by Bobby Tonelli, Celebrity Car Wars' third season also features challenges from previous seasons including jeepney race, reverse racing, and insanely tough off-road 4X4 ride along Pampanga's Sacobia River. Celebrities will also face the dreaded brick wall, which returns to test their personalities yet again.
To amp things up, the new season also sees past contenders Marc Nelson and Phoemela Baranda return to the tracks for the series' famous drag race, and Dominic Lau makes a special appearance as guest referee for the car-football challenge. This season also introduces a live leaderboard to allow contenders to track each other's scores.
Find out who will join previous champions KC Montero and Dominic Lau and be enshrined in the Celebrity Car Wars' Hall of Fame in its brand-new season this September!
HISTORY CON is a world-class entertainment convention which garnered a record-breaking attendance of 68,800 people in 2017 and 50,000 people in 2016. Buy your tickets now to the exciting three-day event at the World Trade Center before they run out!
Interested HISTORY CON fans may choose from three different ticketing categories, each with exclusive privileges: the HISTORY MAKER VIP Pass (P10,000) has only 100 limited tickets available; the HISTORY MAKER Pass (P2,500) is good for a three-day admission; and GENERAL ADMISSION Pass (P350) entitles bearers to a one-day access to the star-studded convention. Tickets are available for sale exclusively on SM Tickets. Visitwww.historyasia.com/historycon for more information.