Over 3,000 cyclists overcame difficult terrain to prove they are the best of the best at the recently concluded 7-Eleven Trail 2019, marking the sixth year of the biggest and most anticipated mountain bike race in the Philippines. The race, which took place at Timberland Heights in Rizal last February 17, once again became a platform for the cycling community to hone their biking skills and gain a deeper appreciation for the environment.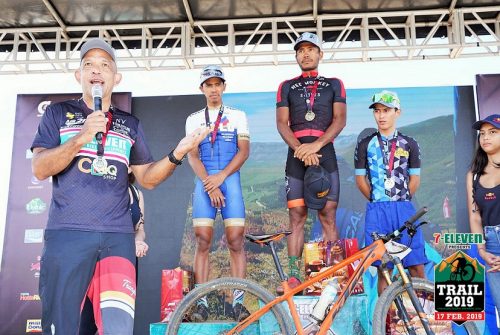 "7-Eleven Trail continues to attract top cyclists from all over the country as we focus on increasing the quality of the race each year," Philippine Seven Corp. President and CEO Jose Victor Paterno said. "We have specifically made this race challenging as we would want to help Filipinos of every skill level improve in this specific sport, while enabling Filipino athletes to shine on an international stage."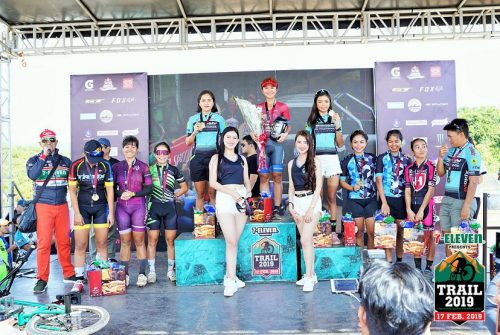 This year's race offered two distances: 30KM and 40KM, with participants that consisted of both athletes and enthusiasts.
The overall winners of the 40KM distance were each awarded an all-expense paid trip to La Pinilla, Spain to represent the country in the Red Bull Holy Bike cycling competition in May, as well as cash prizes and gift bags from event sponsors. Name, ranking, and official time are as follows:
Alvin Benosa (1:50:08)
Archie Duran (1:51:28)
Jericho Rivera (1:55:17)
For 38-year-old Benosa, the whole trail experience gave him mixed emotions. He admitted that he found the course hard but he was happy to know that his rigorous training paid off.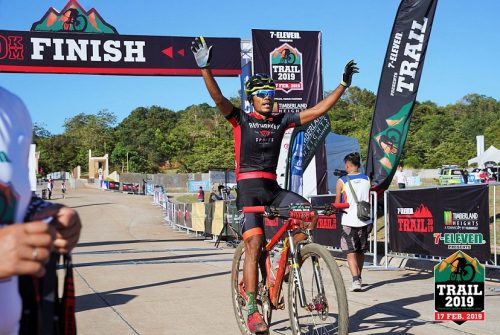 "I train every day and focus on my well-being to ensure I'm in perfect shape when the race date comes," Benosa said. "The key is to be disciplined."
The winner of the female 40KM category is Ariana Dormitorio with an official race time of 2:17:22. Being raised by a family of cyclists, she attributed her success to a support system that understands the career she chose to pursue.
"As long as you have friends and a very strong family support who also agrees on what you're doing, it's very fulfilling and I'm glad I have to do this everyday."
Dormitorio is followed by second placer Nicole Quinones and third placer Melissa Jane Jaroda.
Next year, 7-Eleven Trail will only feature the 40KM race. 7-Eleven Trail 2019 will be the last time the 30KM distance will be offered. According to Paterno, who was also among the top finishers in his age group, they will be removing the 30KM category starting next year to make way for a more competitive race.
The event is part of 7-Eleven's commitment to promoting a healthy lifestyle through outdoor and athletic activities.