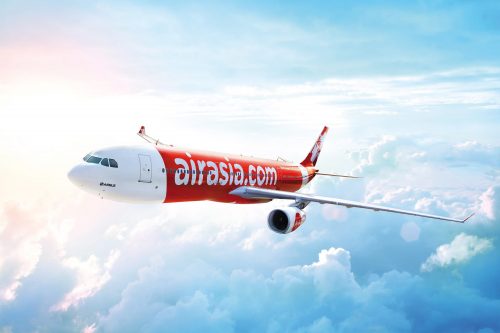 AirAsia has reached 600 million passengers flown globally, marking a major milestone for the World's Best Low-Cost Airline.
To celebrate this achievement, AirAsia Philippines is giving away 600 BIG points and 6 domestic roundtrip tickets in a surprise inflight event on Monday.
AirAsia Philippines CEO Ricky Isla said, "We'd like to thank each and every one of our 600 million guests for choosing AirAsia. Your support is what motivates our 2,100 AirAsia Philippines employees to come to work each day.

"This milestone is not just about the numbers. It's about celebrating the positive tourism and employment impact on our country's economy. We look forward to further providing Filipinos with the best of service and connectivity across the Philippines and Asean."
AirAsia Philippines has flown more than 30 million guests to 30 destinations on 52 unique routes since its establishment in 2010. In Q2 of 2019, the company added an additional 18% capacity to its domesticoperation.
In 2018, AirAsia Philippines introduced a new domestic destination, Cagayan de Oro and four international destinations, including Shenzhen, Bangkok, Bali, Kaohsiung. This year, AirAsia Philippines
has introduced Bacolod, Hangzhou, Chengdu, Kunming and Osaka to its fast-growing network.