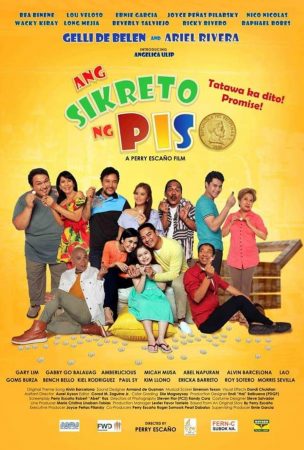 Real-life celebrity couple Ariel Rivera and Gelli de Belen reunite in the family-oriented comedy movie Ang Sikreto ng Piso. The story centers on the strength of familial love and explains what viewers need to know about the Philippine peso. Ang Sikreto ng Piso is inspired by real occurrences that transpired in 2006 on the smuggle of the Philippine peso coin.
Ariel and Gelli are the perfect choices to portray husband and wife in the movie. They are one of local showbiz's most enduring marriages. The couple has been married for more than two decades. Their sons Joaquin and Julio are currently based in Toronto, Canada.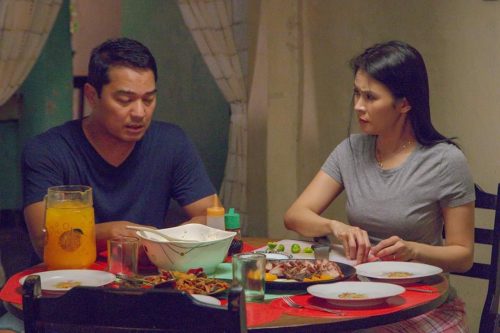 "I am happy to work with Ariel. I welcome the opportunity to play couple with him in reel life. As an actor, Ariel has matured a lot. I am proud of him! I have seen all his dramas but it is still different kapag up close ko siyang pinapanood when he acts. Our exchanges of dialogues went smoothly during the shooting since kilala namin ang isa't isa. We gave one another pieces of advice on how to make a scene more convincing while we were doing the movie. I hope the viewers will watch and enjoy our new movie," says Gelli.
They have been married since 1997. How do they keep the romance burning? "We have been asked this question several times. I must say respecting each other is very essential in all relationships. We work in the same industry so we learn to be supportive and understanding of each other's work. We do not let problems drift us apart so communication is a must. Gelli and I learned about these things as we get along in our married lives. I am blessed to have Gelli by my side. We are a team," shares Ariel.
The movie will be shown in theaters nationwide starting January 30.
Directed by Perry Escaño, Ang Sikreto ng Piso also stars Bea Binene, Lou Veloso, Angelica Ulip, Long Mejia, Joyce Peñas Pilarsky, Nico Nicolas, Ricky Rivero, Beverly Salviejo, Wacky Kiray, Gabby Go Balauag, Paul Sy, Garry Lim, Kiel Rodriguez, Raphael Robes, Gomz Burza, Micah Musa, Kim Llono, Lao, Amberlicious, Abel Napuran, Alvin Barcelona, Ericka Barreto, EmEm Bunyi, Donna Tamayo, Roy Sotero, Morris Sevilla, and with the special participation of Ernie Garcia. Produced by JPP Dreamworld Productions and MPJ Entertainment Productions.
Ariel Rivera and Gelli de Belen are talents of Asian Artists Agency. For inquiries, please call (02) 855-4765 or (02) 405-4423, email info@asianartistsagency.com, and visit fb.com/asianartistsagency.