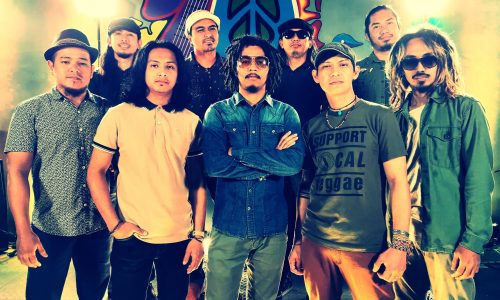 Top reggae band Brownman Revival marks its 25th year in the local music scene. The road to the band's existence was not easy, as they had to contend with being "partially" recognized in the Pinoy music realm.
They were already 11 years in existence when a major record label finally gave them the opportunity to record their first full-length studio album.
However, not every band gets to perform continuously for 25 years. That's an enviable feat. That's why Brownman Revival considers themselves extremely lucky with that opportunity given to them to perform reggae, a niche genre here in the Philippines.
The members acknowledge that reggae music here in the Philippines still has a long way to go in being recognized as a legitimate music genre. They all contend that being with the group is simply "Pinoy pride." Their working motto is that as long as a single person shows up and pays his hard-earned money or spares his precious time to hear them, they will play reggae.
Brownman Revival is composed of drummer and back-up vocals Dennis Concepcion, trumpet Alexander Abundo, percussions Januarie Sundiang, bass Hiro Ambo, keyboards and backup vocals Ranz Mercader, lead vocals Benjah Perez, guitar Nhoel Austria, alto sax Ian Sumagui and tenor sax PJ Aguilar.
Since they are a band that chooses to play a musical form that is not mainstream, Brownman Revival considers every album they recorded and released a musical highlight in their 25-year career. The group's biggest musical influence is Bob Marley, the king of reggae.
All their recordings are considered "memorable," yet the more recent EP (extended play) releases, which were all original outputs from "Eto Pa" to "New Arrival" and of course, the newer releases including "Nandito" and "Sa Pumipili," with Sulit as their upcoming single – all under Curve Entertainment.
"Sa Pumipili" will have a single and music video launch event on October 11 at the 70's Bistro, back to back with another Curve band, Four Sikatuna.