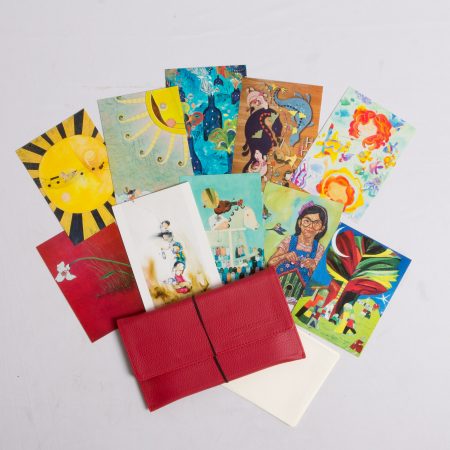 Whether it's gift-giving season or not, it's a good idea to add www.lookingforjuan.com to your bookmarked pages.
Recently launched, the website features books for kids and merchandise with artwork images by some of the best contemporary Filipino artists. You will find notebooks, bags, art cards, and shirts. Option to customize premium gift items is also available. Do you want creative planners, art journals, calendars, notepads, or gift wrappers? How about coasters, scarves, tote bags, magnets, or stickers? They can also produce limited edition art prints and mini sculptures.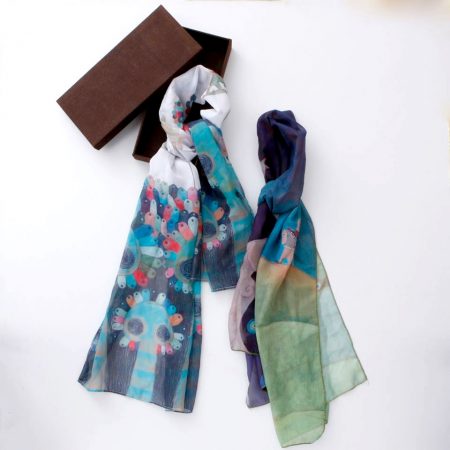 "When companies order gifts from us, they are also helping us with our advocacy," points out Gigo Alampay, Founder and Executive Director of the Center for Art, New Ventures & Sustainable Development (CANVAS), the nonprofit organization behind the website.
"We create books for children – story books and activity books. Some are products of our story writing competition while others are commissioned work."
For the Romeo Forbes Children's Story Writing Competition, CANVAS collaborates with Filipino artists to publish original books for children. Among those they've worked with are Romeo Forbes, Elmer Borlongan, Rodel Tapaya, Farley del Rosario, Sergio Bumatay III, Jose John Santos III, Roel Obemio, Plet Bolipata, Ivee Olivares-Mellor, Liza Flores, Anthony Palomo, Joy Mallari, Don Salubayba, Liv Romualdez Vinluan, Daniel dela Cruz, and Dex Fernandez.
"We ask an artist to produce one artwork. This single artwork becomes the basis for the story- writing contest. The contestants are asked to create a story around the artwork. Then the artist will create more artworks for the winning story," Gigo elaborates. "The contest is open to all Filipinos anywhere on the planet." There are no specific themes. "Writers will go in all different directions and there is no way to predict what kind of stories emerge. But some stories end up having greater impact or success than others, though there really is no way for us to say beforehand which ones they are," he says.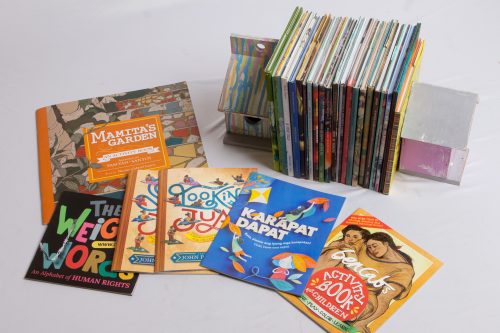 One of the winning pieces, Nadia and the Blue Stars was eventually used for psychosocial therapy to help children who were forced to flee their homes, either by man-made conflict or by natural calamities, to deal with the trauma of their displacements. Inang Kalikasan's Bad Hair Day, Message in the Sand, and Elias and His Trees, all have environmental relevance. "We've also been commissioned to develop and publish a book for the indigenous Tagbanua Triba in Palawan. We sent a team there to talk with and interview the elders of the tribe to learn about and get inspiration from their legends, culture, and traditions. The result of this very fulfilling project was Three Tales of the Tagbanua which we published in 2017," he recalls.
The story books are geared towards children 9 to 12 years of age, while the activity books can be appreciated by those as young as 6 years old. The text of the books is written in both English and Filipino. To date, CANVAS has produced 30 titles. Some of their books are sold at Fully Booked. They are also available through the websites www.canvas.ph and www.lookingforjuan.com. Most titles can also be downloaded for free from the website.
These same books are also given away. Through the "1 Million Books for 1 Million Children" project, they aim to distribute one million CANVAS books to 1 million children. "We partner with individuals and organizations who work directly in the field and with communities all over the country. They make it possible to get our books to children in all corners of the Philippines. Communities visited by horrific calamities, both natural (Typhoon Yolanda) and caused by man (armed conflict in Zamboanga) are some of the beneficiaries of this initiative," shares Gigo. To date, they have distributed 250,000 books to communities from Ifugao to Basilan.
You can help CANVAS create more books and get more books to more children by donating through www.canvas.ph. You can go shopping at www.lookingforjuan.com and patronize their merchandise. Or you can help distribute their books by sending a letter with details on your intended beneficiary.