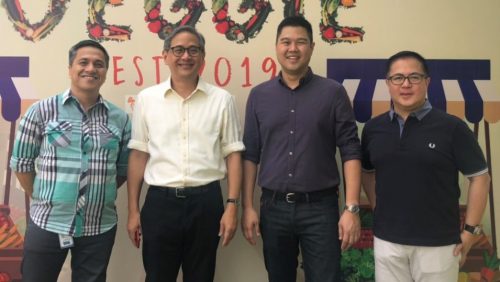 Maxicare Healthcare Corporation, the countrys leading healthcare provider, recently held its first outdoor festival, the Maxicare Veggie Fest 2019, a project in support of Maxicare's Chairman of the Board Mr. Roberto Bobby Macasaet Jr.'s personal advocacy for living a healthier lifestyle.
It aims to increase awareness about good nutrition that helps create and maintain a well balanced, healthy life. The festival gathered plant-based food vendors that offered handpicked products, as well as a variety of fruits and vegetables, whole grains and starches, good fats, and lean proteins to help consumers live longer, feel strong and fight disease.
Photo shows (from left) Maxicare chief human resources and administration officer Joe Buot, chairman of the board Roberto Macasaet Jr., president and CEO Christian Argos, and chief marketing officer Archie Rillo.