In every family, each child has a unique personality and interest. And as a parent, youve probably observed that one kid may happily play with toys, while another one can spend hours drawing with a pencil, sketching to his hearts content.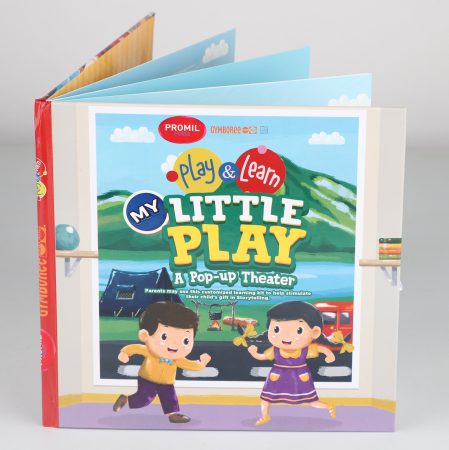 Luckily, there is an easier way to nurture your childs gift! Introducing PROMIL Four's Pop-up Theatre book, a customizable kit that allows kids to play and learn at the same time. Avail this kit with every purchase of PROMIL® Four 1.8kg in select stores nationwide.
And because PROMIL® Four believes that nurturing the gift starts with discovering it, the book is best paired with PROMIL® Fours Spot the Gift test (https://www.promilnurturethegift.com.ph/stg-home), a tool that is designed to help parents discover their childs innate gift.
Once moms retrieve the results from PROMIL® Fours Spot the Gift test, it is easier to tailor-fit the pop-up theater according to your childs particular gift. The book includes drawings of Intramuros in Manila, Chocolate Hills in Bohol, Mt. Apo in Davao, and a little kids bedroom filled with toys and books.
Children will surely have the most memorable experience playing with this Pop-Up Theater kit as it encourages creativity and imagination.
Be it art, dance, music, or theatre, PROMIL® Four continuously enables parents to help nurture their childs gift, so they can bring out the best in them.
PROMIL® FOUR believes that every child is born with a gift, and they deserve nothing but the best care to help nurture that potential for their success. Customize your childs playtime depending on his unique gift with PROMIL® Fours My Little Play: A Pop-up Theatre kit.