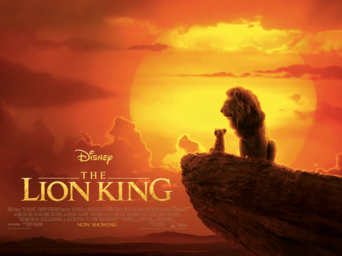 Much like how Disney's 1994 original feature film won over the hearts of fans worldwide, the highly-anticipated return of Disney's The Lion King was met with excitement and nostalgia during its big opening weekend in the Philippines
With its stunning visuals and updated versions of the fan-favorite soundtrack bringing its story and characters in a whole new way, Disney's The Lion King roared its way to blockbuster success in the Philippines as it recorded PhP265,399,494 (est. USD 5,007,538) on its first five days since it opened on July 17. The film also sets the record as the No. 1 film for Wednesday, Thursday, Friday, Saturday, and Sunday, and follows 2017's Beauty and The Beast as the 2nd Biggest Disney Live Action Opening in the country.
Film director and screenwriter Jon Favreau utilizes live-action techniques and photoreal computer generated imagery to retell the classic story of The Lion King to a new generation. He assembles an all-star talented cast to breathe new life to everyone's long-loved characters including Donald Glover as Simba, Beyoncé Knowles-Carter as Nala, James Earl Jones as Mufasa, Chiwetel Ejiofor as Scar, Seth Rogen as Pumbaa, and Billy Eichner as Timon.
Disney's The Lion King is now showing in cinemas nationwide, available in 2D, IMAX 3D, IMAX with Laser, 4DX and MX4D formats.
Join the conversations online using #TheLionKingPH.