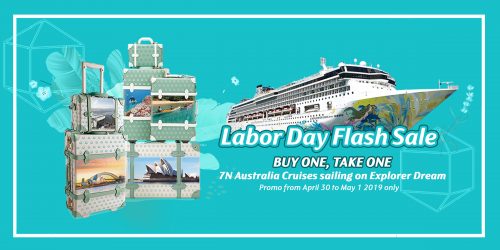 Dream Cruises ushers in the holiday with an exclusive Labor Day offering onboard the newly-launched cruise ship purposely-built and recently renovated for the Asian luxury market with Explorer Dream!
Filipinos can get the chance to avail of a Buy One, Take One promo for the Explorer Dream 7-Night cruises sailing out of Sydney, Australia to take on the Queensland and Great Barrier Reef itinerary for as low as USD822 for the 1st guest.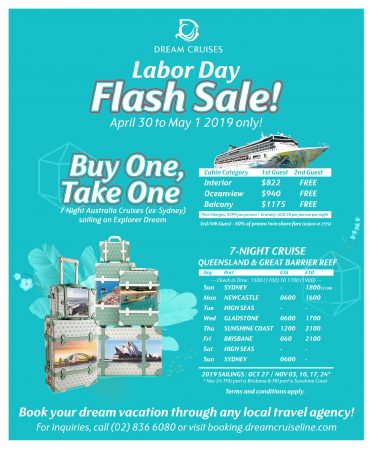 Truly evolving the Dream Cruises brand into "Asia's Global Cruise Line", Explorer Dream allow guest to experience the wonders of "Down Under" as the cruise will be making stops in Newcastle, Gladstone, Sunshine Coast, and Brisbane on the following sailing dates: Oct 24 and November 03, 10, 17, 24.
Booking for the promotion can be done through any local travel agency!
For inquiries, call (02) 836 6080 or email salesmanila@gentingcruiselines.com