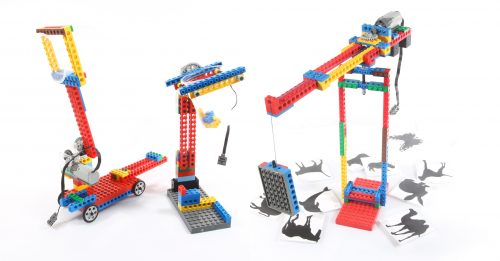 From building models of race cars to learning the science concepts as inertia, an engaging lineup of activities are in store for children when e2 Young Engineers visits the Power Plant Mall on October 29, 2019.
In partnership with Tutoring Club Philippines, children as young as 4 will discover and learn about the different concepts in the field of STEM or Science, Technology, Engineering, and Mathematics through the program prepared for them.
Featured is a free session for building LEGO and K'nex models using exclusively designed assembly kits by e2 Young Engineers and sample programs offered by Tutoring Club Philippines, which specializes in reading, math, writing, and study skills.
Ynna Coloma, one of the franchise owners of e2 Young Engineers who specialize in the design and delivery of learning experiences, will talk about the advantages of exposing children to STEM.
"We are excited to share our exciting programs to our young learners," Coloma shared. "We want to help them discover their potential to achieve their best and ignite their skills in critical thinking, collaboration, innovating, and problem-solving."
Peri Espino, another franchise owner of e2 Young Engineers, will also join to give parents and children more details of the offered programs.
These programs include Big Builders, for pre-school and kindergarten students, which introduces scientific concepts through hands-on experiential learning; Bricks Challenge, suitable for Grades 1 to 5, which uses stories and LEGO building blocks to teach theories and principles of STEM; Galileo Technic, for Brick Challenge graduates, which provides hands-on experience; Robotics, for Grades 6 to 9, which presents robotics from a professional engineering perspective; and Robo Bricks, for Grades 4 to 6, which lets students assemble fully functioning robots that will perform a predetermined task.